Candace Cameron Bure Shares How Prayer Helps Her Balance Her Busy Life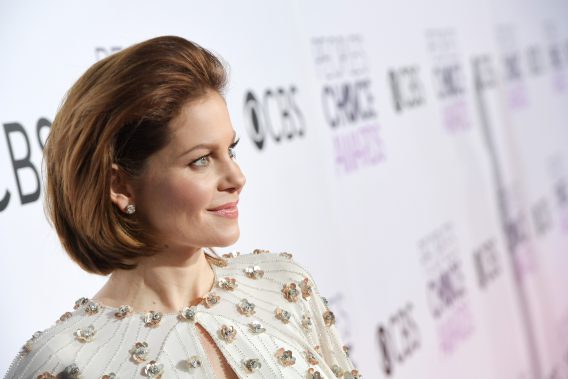 Candace Cameron Bure says starting her day with prayer makes all the difference in her life as a busy actress, author, wife, and mother of three.
Bure appeared on a recent episode of the Don't Mom Alone Podcast for an episode called "How To Be Calm & Kind Under Pressure." There, the 42-year-old actress spoke about prayer making a difference in her day.
"Now sometimes I literally have to roll out of my bed and onto my knees every morning and start my day. I don't feel connected if I don't do that," she said. "But throughout my day I'm constantly having conversations with God. It might just be under my breath asking Jesus to help me because I want to snap at that person right now or I'm going to lose it with my son who just talked back to me."
Bure revealed that she has a constant dialogue with God, trusting that He hears her. The "Fuller House" actress who recently released the children's book Candace Center Stage said she hopes to influence people with her faith.
"I want to be that influencer for positivity and kindness and showing my love for Jesus," she said. "And I would love for people to know Jesus because of me because I've shared a good word."
In a previous interview for the TBN show Huckabee hosted by former Arkansas Governor Mike Huckabee, Bure opened up about her journey through faith.
"I say that I became a Christian at 12 because I did give my heart to Jesus," she said. "But I really wasn't walking with Christ until my early 20s, when my faith really became my own."
Without her faith, the actress and former co-host on "The View" said she would probably be an emotional wreck.
"It's so easy to let our emotions get the best of us. If it weren't for my faith, I wouldn't have the Holy Spirit," she said. "I wouldn't have the joy, peace, patience, gentleness and self-control that the Holy Spirit gives me. And so I would be an emotional wreck and those emotions would just be at the forefront of it all."
(Photo by Charley Gallay/Getty Images for People's Choice Awards)