Jarrid Wilson's Wife Writes Emotional Letter After His Suicide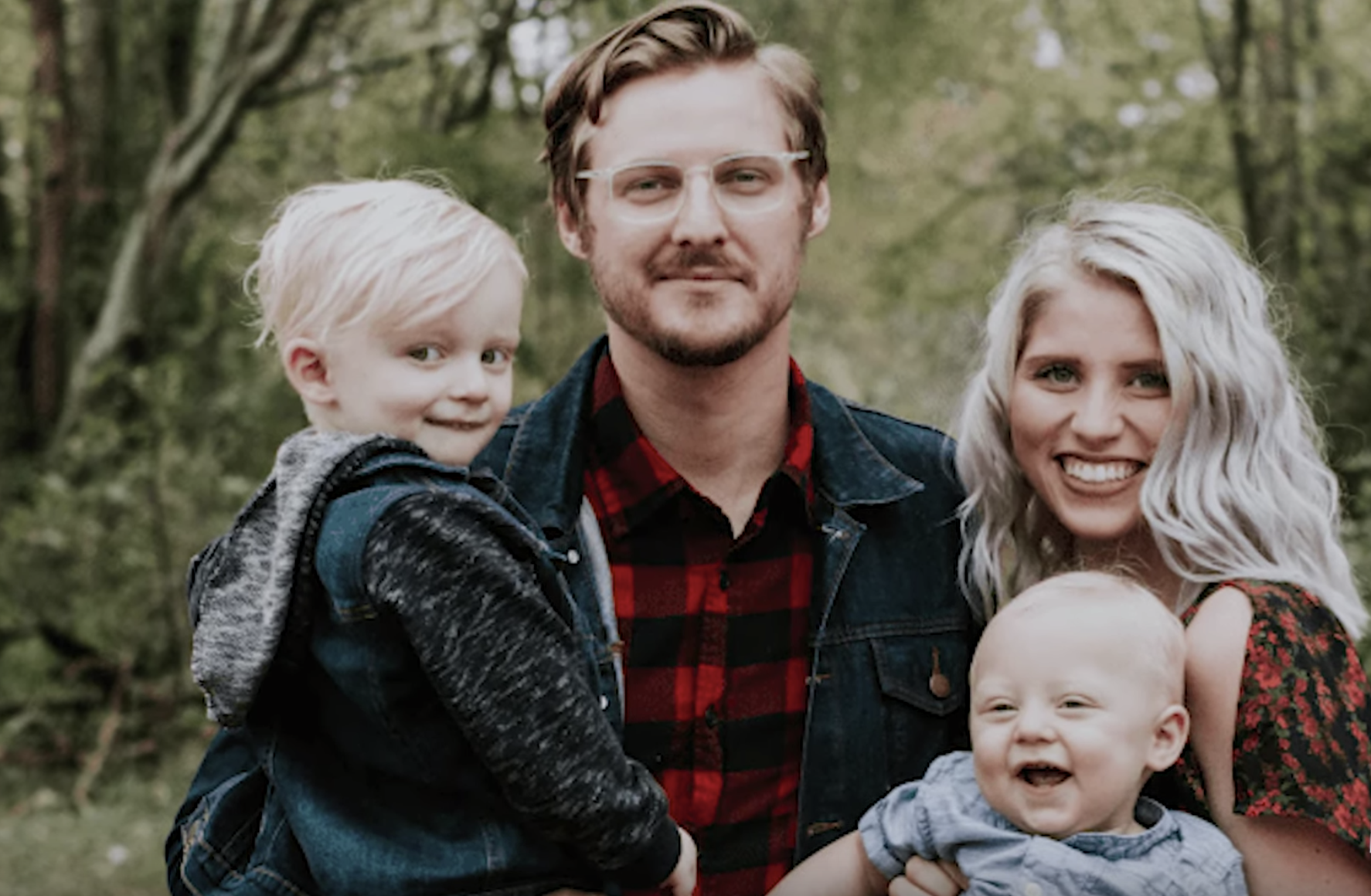 Monday night Jarrid Wilson, the 30-year-old the writer and associate pastor at Harvest Christian Fellowship in California, took his life, leaving behind his wife Juli and two sons Finch and Denham.
Today his wife posted a drawing by Harmony Design on Instagram that depicts Jesus standing in the middle of she and Jarrid, holding both of their hands. Juli is also shown standing next to her boys. Under the picture she offered an emotional letter to her husband, expressing her pain and confusion.
"You're in the safest arms, my sweet jarrid. I am confused, completely heartbroken and jealous all in one," she wrote in the caption. "You are in HIS presence. What a glorious day that will be when we are all reunited at his feet together."
Jarrid had been very transparent about his struggles with mental health because he hoped that his honesty would encourage others. Together with Juli, they founded Anthem of Hope, an organization dedicated to helping those battling depression and suicidal thoughts. They started the #YourLifeMatters campaign this month, which is also Suicide Prevention Month.
Now, in the wake of her husband's death, Juli must process through her grief. She confesses that she finds solace in knowing that God will hold her and their sons.
"He [God] is holding on tight to the boys and I during these horribly dark days. He won't let us go. He never, ever has. I'm clinging to Him," wrote Juli. "I'm missing you. He will strengthen and help me. He will hold the boys and I up with his victorious right hand."
Juli, who first commented about her husband's death on Tuesday, says she also finds peace in knowing that he is with God.
"I have such a deep peace knowing he's holding your hand right now too. I love you so much, babe. I miss you beyond words. I will continue to shout your anthem of hope until my very last breath," she wrote.
Pastor Greg Laurie expressed similar sentiments in his facebook post announcing Jarrid's passing. He along with others like gospel artist Travis Greene and author Jonathan Merritt have expressed their deep grief and surprise at the news of Jarrid's death.
"At times like this, we must remember that as Christians, we do not live on explanations but on promises," wrote Laurie. "We fall back on what we do know, not on what we don't know. We do know that Jarrid put his faith in Jesus Christ and we also know that he is in Heaven now."
Juli ended her post with a quote from Isaiah 41:10, which reminds us to not be afraid because God is with us.
"Don't be afraid, for I am with you. Don't be discouraged, for I am your God. I will strengthen you and help you. I will hold you up with my victorious right hand."
(Photo: screengrab)