Toddler Miraculously Survives Days Alone On Cliff, Rescuers Credit God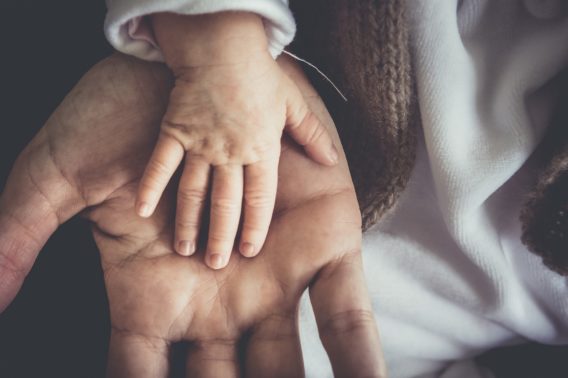 After a toddler was lost in a Kentucky mountainside for nearly three days, emergency relief crews and his family believe God brought him home with nothing more than dehydration.
A recent story coming out of Magoffin County, Kentucky seems like something straight out of a movie. At only 22 months old, Kenneth Howard wandered away from his home where it took rescue crews almost 67 hours to find him.
They heard the toddler crying on the side of a cliff with a 50-foot steep incline located 1,755 feet from home. The rescue mission attracted hundreds of volunteers who worked to help bring the boy home.
Now that Magoffin County officials accomplished the task, they believe God led them to the child.
"It was a team effort," a Magoffin County Emergency Management official said in a WYMT report. "We were guided there by God's hands."
The boys parents are overjoyed that he made it home safe, suffering from little more than dehydration. For mother Tasha Howardz losing her son was a difficult ordeal. Still, her faith helped her cope until the little boy was rescued.
"It's been difficult, difficult. But I never did give up, 'cause I had faith," Tasha said. "I had faith, and I know God is with us because we wouldn't have found him."
Kenneth's father, Elden Howard, recalled his first reaction to the news of his son's rescue.
"Disbelief, for a while," said Elden. "'Til they told me they were sure it was him, and stuff, and I'd seen a picture. I said, 'that's my boy.' Tickled me to death. Best thing that ever happened to me in my life."
What seems just as miraculous as his rescue is the fact that Kenneth made his way through such rough terrain and survived on the side of a cliff for days.
"Over terrain, I would not, in fact I can't, even as a young man I don't think I'd even attempt it," said an official. "That child is a true Kentucky mountain boy."