Tim Tebow Talks God's Plans In Career Disappointments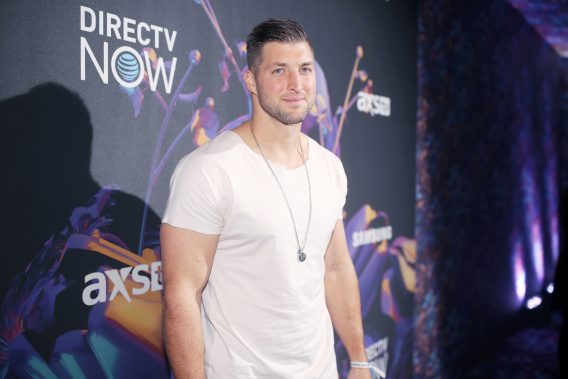 Tim Tebow is admitting that his dashed NFL dreams are still disappointing, but he is sure that God is working through his career disappointments.
In a conversation featured on the new podcast, "Journeys of Faith with Paula Faris," the Christian athlete admits that his NFL career "didn't go as planned." When he watches football games these days, the former Heisman trophy winner says at times he thinks, "I could totally do that."
The University of Florida football star hasn't played in a regular season game since 2012 when he was signed to the New York Jets.
In 2013, Tebow was picked up by New England Patriots but released before the regular season. He suffered the same fate with the Philadelphia Eagles in 2015.
No teams have taken a chance on Tebow since then who has since pursued minor league baseball. However, Tebow believes God is using those career disappointments for a greater purpose.
"I still feel like I could play (in the NFL). God used the highs and lows for a purpose," he said. "He opened up baseball."

Even though the athlete, author, sports pundit and philanthropist has gained fame as a football player he insists his identity is rooted in something else.

"What happens when football is over? What happens when baseball is over," he questioned. "What happens when people don't remember my name or who I am? If I found my identity in that, when it's done, I'd be crushed."
He went on to add, "there's nothing left."
In September, Tebow released a book called
This Is the Day: Reclaim Your Dream. Ignite Your Passion. Live Your Purpose where he is encouraging other people to live their best lives.
"You can have purpose not only in your life but also in this day. There is always something you can do right now to improve yourself, to make an impact on someone or something else, or to create or enjoy a meaningful moment," he said. "Challenge yourself right now to begin to think about each day as an opportunity to crush it, to pursue the right things, to gain a better perspective, to step out of your comfort zone, and to go all in."
(Photo by Christopher Polk/Getty Images for DirecTV)