This Viral Video of 82nd Airborne Singing Amazing Grace is Giving Us All The Feels!
by Dean Windsor | 9:13 am, June 16th, 2019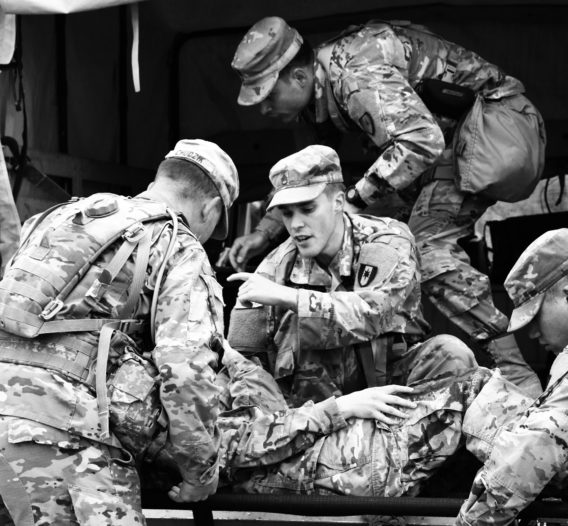 In an era when the majority of viral videos are made up of street fights and random people having meltdowns in Walmart, every once in a while we get a gem that restores our hope for social media.
These posts help remind us how powerful and uplifting it can be when people share the right content. The video of the 82nd Airborn Division singing Amazing Grace is one such post.
Although this video was originally uploaded in 2018, it has caught fire in the past week, accumulating thousands of shares on Facebook, and at last count, almost 100,000 views on Youtube.  
The video starts off with a young man, Christian Brailey of Fayetteville, North Carolina, wearing fatigues in what looks to be Army barracks. As a member of his unit is suiting up in the background the young man breaks out into an acapella rendition of Amazing Grace.
Seven seconds into the video you are immediately blown away when other members of the unit lift their voices to join in. The result is a performance that is sure to induce chills in anyone listening.
Turns out that this is U.S. Army 82nd Airborne Division's All-American Chorus! Not only are they supremely trained defenders of our country and freedom, but they are also finely tuned voices of inspiration.
We thank the men and women of the 82nd Airborne Division for their service, and for their divinely guided performance of this timeless hymn.
To check out more of their music, you can purchase or stream their album  "60 Years of Airborne." You can also read more about the chorus here on their official website.