This New Animated Film Teaching Kids About Embracing Flaws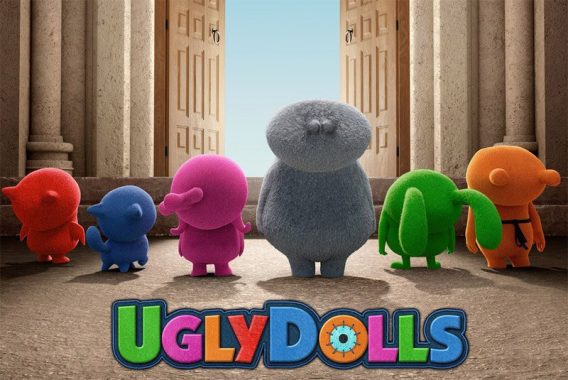 A unique new animated musical is gearing up to hit theaters with a message that many parents wouldn't mind teaching their kids.
The movie Ugly Dolls is set in a place called Uglyville where people are not ousted for having flaws. Instead, they are embraced.
When Moxy and her UglyDoll friends travel to a town on the other side of the mountain called Perfection, they find a different approach to life.  
The dolls there receive training before they are allowed to join the world where they can be loved by children. The UglyDolls that enter the scene are faced with the reality that they are different in a world full of perfection.
The A-List cast who have lent their voices to the animated adventure includes Kelly Clarkson (American Idol, The Star), Janelle Monáe (Rio 2, Hidden Figures), Blake Shelton (Pitch Perfect 2, The Angry Birds Movie), rap-artist Pitbull and Nick Jonas (Night at the Museum: Battle of the Smithsonian, Jumanji: Welcome to the Jungle).
Jonas first broke into the entertainment world as a Christian artist and previously spoke about how the themes in the film were important to him.
"The UglyDolls remind audiences the importance of acceptance and loving yourself, and as someone who started in this business very young, I understand the significance of using my platform to tell stories that lift others up,"  Jonas said in a Variety report. "I love that I get to work with Kelly Clarkson and Pitbull, and I can't wait to get started."
Aside from acting, Jonas will also perform an original song in the STX produced film. STXfilms chairman Adam Fogelson said he was happy to have Jonas sign on to the project.
"Nick Jonas is not only a talented musician, he's also an accomplished actor beloved by millions of passionate fans around the world," said Fogelson. "Over the last several years, Nick has proven there's not much he can't do, and we're ecstatic to have him join Kelly and Pitbull in this charming and funny film."
UglyDolls is in theaters May 3. Check out the trailer for the film below.
(Photo: STXfilms)