This Is Why Pastor Travis Greene Encourages You To Stop Begging God For Things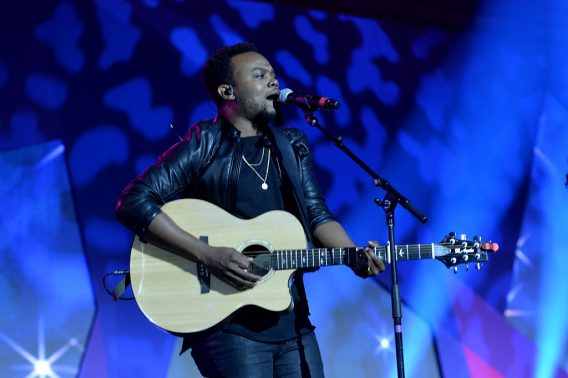 Travis Greene doesn't believe in begging God for the desires of his heart to manifest.
As a child of God, the pastor of Forward City Church in Columbia, South Carolina says that he doesn't find it necessary to beg God for anything. Instead, he is thankful for God's desires.
"Now that I understand that I am a child of God, His seed in the earth, I don't have to beg Him to do what He desires," Greene wrote in an Instagram post. "I thank Him because as His child, He takes joy in making sure that I am cared for."
He encouraged other people to stop begging God for the things that they want.
"Begging isn't necessary because I belong to Him," he said. "Today, I encourage you to stop begging and to start thanking God for all He's promised."
The gospel musician and preacher uses his social media platform to encourage people often. Just a couple of weeks ago, he reminded people about the importance of worship.
"Why do we worship? What is our motivation," he questioned on Instagram. "I believe we worship because once upon a time we had no fellowship with God because of our sin but out of pure love, God sent his son to die a shameful death so that we can have a relationship with Him. We worship out of gratitude, we worship out of the knowledge that we're loved, and we worship because we are free!"
Greene reminded people about God being the motivation for worship.
"He is our motivation and He alone is the reason we choose to worship," he said.
In a previous College Times interview, he shed some light on his approach in creating gospel music.
"I would say definitely just bring a fresh wind, a fresh wave to it, bring excitement back, bring joy back because growing up, it was something that I just aspired to be a part of," he revealed. " I think this message and this genre, Christian gospel, should be fun."
(Photo by Paras Griffin/Getty Images for 2016 Essence Festival)