This Is What Delayed Pastor John Bevere From Breaking Free From Porn Addiction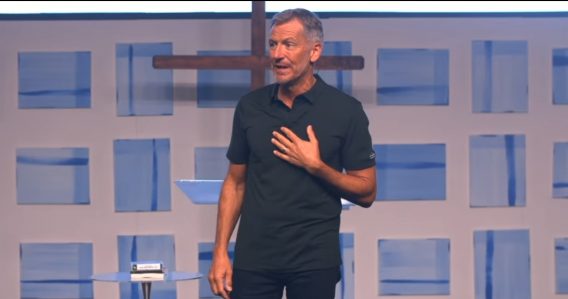 Even after getting married and into ministry, Pastor John Bevere struggled with an addiction to pornography.
In a blog post written for his Messenger International ministry website, bestselling author and evangelist Bevere revealed that it was not easy for him to shake his stronghold of pornography.
"Years ago, I struggled with an addiction to pornography. I became addicted several years before coming to Christ and even after getting married and working in ministry, I could not get free," he wrote. "I once had one of the most well-respected ministers in America lay hands on me and pray for me to be delivered from my addiction. None of it worked."
Bevere's priorities were the problem.

"My freedom didn't come until I changed my priorities. In the beginning, my desire to be free was driven by fear," Bevere wrote. "I wanted God to set me free because I feared my sin would get in the way of my ministry and God's call on my life. I was afraid of getting caught and being exposed."
Instead of wanting to genuinely repent and turn away from pornography, Bevere had selfish reasons for wanting to stop watching.
"In other words, my motivation for being free was self-focused. I was worried about the negative effects my sin would have in my own life," he said. "But then my heart shifted in a powerful way. God revealed to me that even in my repentance, I was making it all about me."
He began to use the love of God as the force to drive out his stronghold.
"I stopped being motivated by fear and instead, I allowed love to be the driving force for change. Fear looks inward at the self, but love looks outward," he said. "More than anything else, I began to focus on how my decisions were affecting my intimacy with Jesus. I started caring about how my sin affected God."
He stopped looking to please himself and shifted his priorities to pleasing God.
"I became grieved over my sin because I realized I was hurting the heart of the One I loved. To put it differently, I began to experience true godly sorrow over my sin," he said. "This was a game changer."
The evangelist used a scriptural reference to drive his point home.

"In 2 Corinthians 7:10, Paul contrasts two kinds of sorrows—godly sorrow that leads to salvation and worldly sorrow that brings death. My story illustrates both of these sorrows," he wrote. "At first, my sorrow was worldly, meaning it was self-focused. I was worrying about what would happen to me as a consequence of my sin."
When his sorrow became godly and he began to care about how God felt about his sin, that made all of the difference for Bevere. He encouraged others to examine their own priorities when trying to break free from strongholds.

"If you want to get free and stay free, start with your why," he wrote. "Without the right force driving you, you'll just keep spinning your wheels."
(Photo: screen grab)