This Christian Song Helped Strengthen Faith Of Parents Of Baby With Heart Defect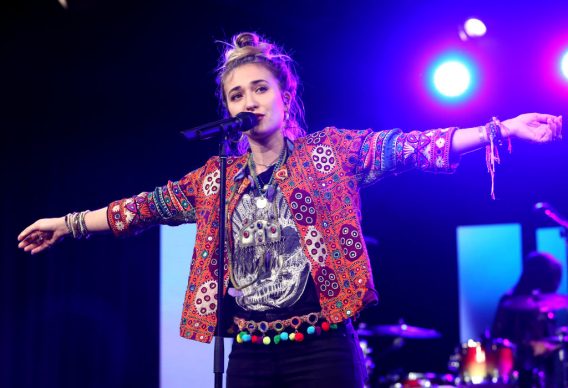 One mother is sharing the impact of Christian music during her baby's health scare.
Brianna Law didn't always feel strong in her faith during the 77 days that she spent in the hospital last year while her baby girl battled issues with her heart. However one song helped her through the ordeal.
Christian singer Lauren Daigle's 2015 hit "Trust In You" helped Law lean on her faith when she wanted to doubt if her baby would live.
"There are just so many times when I said, 'this is it, this is it, we're going to lose our baby,'" Law said in a First Coast News report.
The mother recalled moments when she couldn't even talk or do much else aside from listen to the inspiring words in Daigle's song that speaks about trusting God no matter how bad things seem.
"When I couldn't talk or say anything, I would just sit and just listen to this song and it would get me through in moments when I thought, she's going to die right in front of me, and I remember thinking, 'just keep smiling because you don't want her to die without seeing you smile,'" she said. "… I would just play that song and I would just pray those words and I would say God please help us."
After two open heart surgeries, Law and her husband now have watched their daughter Georgia reach 18 months of age. These days she is and playing with her four brothers and sisters.
Law said she would like to meet Daigle one day to thank her for singing the powerful lyrics that kept her faith going.
In a previous interview with Billboard, Daigle revealed that she was initially hesitant to release "Trust In You" as a single. However, she has seen how the song has changed lives for a number of people who have expressed their gratitude to her.
"All these people started writing in, saying, 'I didn't know what I needed, but I played this song all through my chemo and now I'm healed,' or 'We played this song the entire time my sister was in the hospital,'" she said.".. It's kind of crazy because the one thing that I'd so longed for, for my grandfather, is what's coming through this song. Now, I enjoy it."
(Photo by Jesse Grant/Getty Images Getty Images for NAMM)