This Alabama Church Burned Down But Remains Full of Gratitude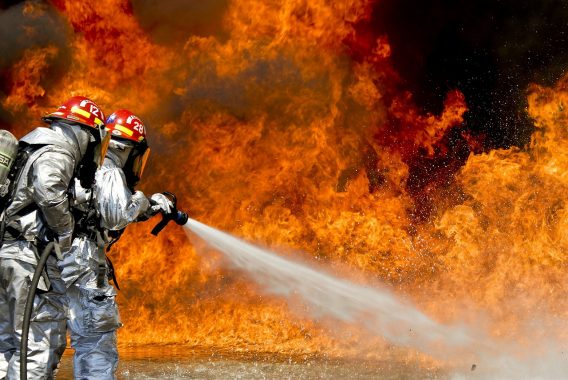 When a fire destroyed Warrior Creek Baptist Church in Cullman County, Ala., the pastor still found reasons to praise God.
One major reason was that nobody was hurt in the building that flames destroyed this week.
In a WHNT News interview Wednesday, Pastor Daryl Ross got choked up when explaining that his church burned down. The church fire took place on Tuesday evening, one day before people were due to gather there for midweek service.
The importance of the timing was more than enough reason for Ross to glorify God.
"If this had happened tonight at 8 o'clock instead of last night at 8 o'clock it would have been a catastrophe because we would have been right there in it," he said. "You look up and thank Him."
The building where Warrior Creek Baptist Church members congregated may be gone, but that isn't stopping them from gathering together to worship there. Services will still be held at the church site Sunday, but outdoors.
Pastor Ross and his church have received a great deal of support from other members of their local church community. According to WHNT, a number of local churches have been offering to open their doors as a temporary home for Ross and his congregation.
The gesture is a great example of how God has been giving to Warrior Creek Baptist Church even during this tragedy, Ross said.
"There is no way you can out give God and this is His way to show us that you still can't out give Him," he said.
The cause of the church fire is still under investigation. While dealing with the ordeal has been anything but easy for Ross, the pastor explained why he was remaining strong for his congregation.
"As the under-shepherd of the flock, it is my job to have enough strength to lead and I'm asking for grace to lead us out of this hole," he said.