The Bible and Prayer Helped Teen Lost At Sea For Seven Weeks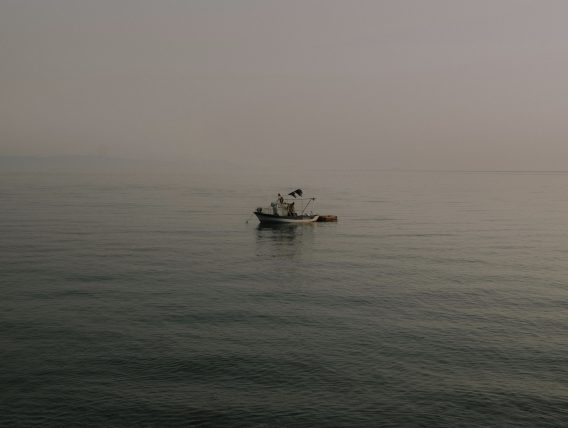 In what can be described as nothing short of a miracle, 19-year old Aldi Novel Adilang survived seven weeks lost at sea after being blown thousands of miles from his home. He attributed his survival to reading the Bible and remembering his parents' advice to pray.
Aldi was no stranger to the dangers of the sea. According to Newsweek,  he worked for three years as a lamp keeper on a floating fish trap in the ocean, 80 miles out from the coast of Indonesia. His job was a weekly cycle of him lighting lamps to attract fish, which would be harvested and picked up once a week by his company. The company would provide fresh supplies of food, water and fuel.
This rhythm of catching fish and receiving new supplies all changed around mid-July when the moorings holding the precariously looking floating structure, known as a rompong, broke and sent him drifting into the vast ocean.
The teen's supplies quickly ran out in a few days and he was forced to improvise with resources. He used the wood from his hut to cook fish, and filtered the sea water through his clothes in order to have drinking water.
In an interview with The Jakarta Post, Fajar Firdaus, an Indonesian diplomat, stated that more than 10 large ships sailed past Aldi during his seven weeks at sea. "None of them stopped or saw Aldi."
Understandably, feelings of hopelessness overcame Aldi. His sadness became so severe that he considered ending his life by jumping into the ocean. But, he remembered the words of his parents that encouraged him to pray through difficult times. He told Tribune Mando he had a Bible on board, and relied on both the Bible and prayer to endure this harrowing situation.
On August 31, Aldi was rescued by a carrier called Arpeggio after he used his clothes to wave for help. He was given to the Indonesian consulate in Japan on September 6, before being flown home to Manado, Indonesia, two days later.
The dramatic rescue was captured on camera.