Texas Woman Turns 110, Credits God For Long Life
by Dean Windsor | 5:14 pm, August 12th, 2019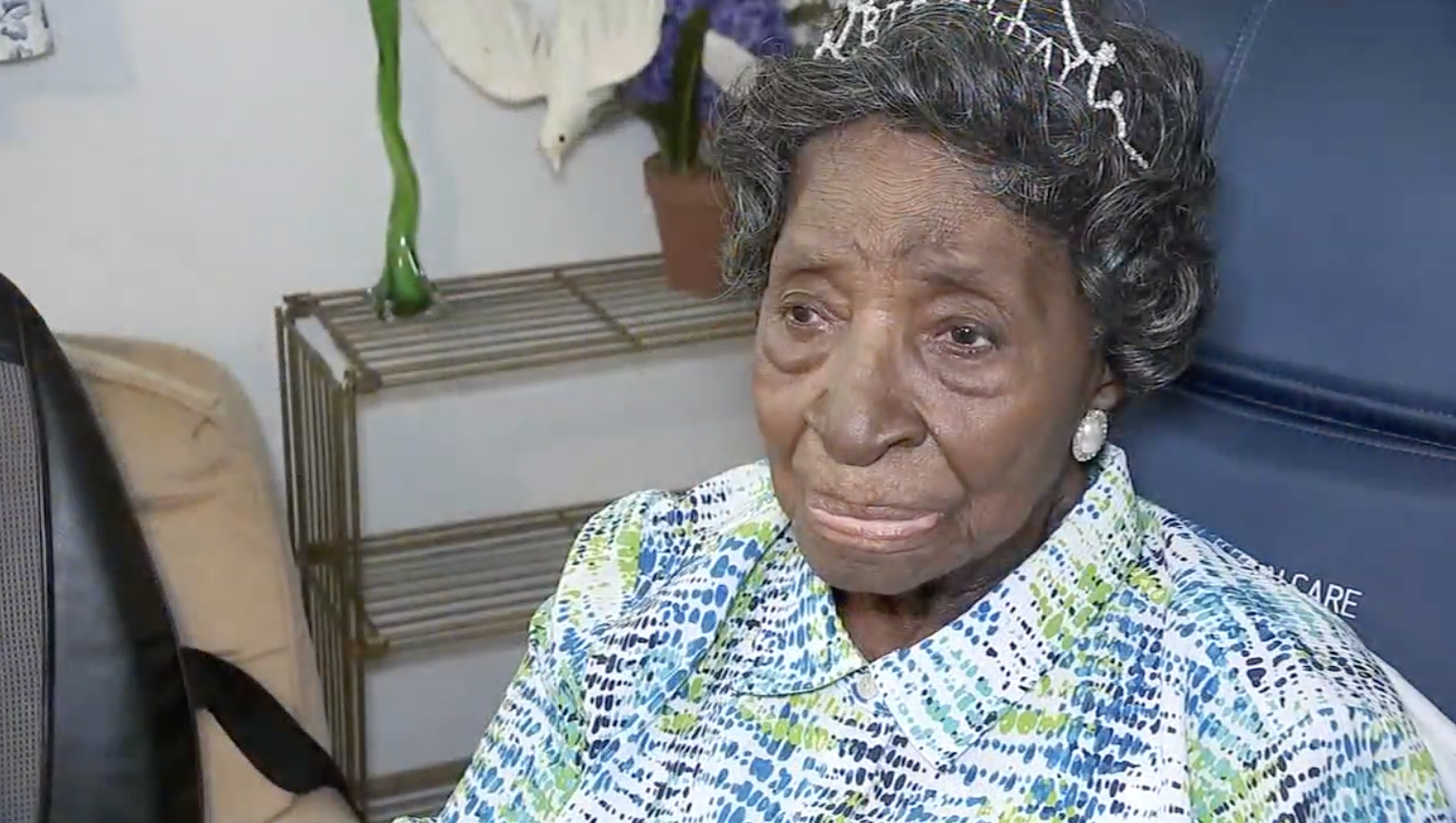 In a story first reported by ABC News, Houstonian Elizabeth Francis turned 110 on Saturday, July 27th.
This modern superhero was born in Louisiana in 1909, which means she has seen her fair share of the ugly side of humanity. But through it all, she has remained faithful to God and has received his love, blessings, and guidance. 
In an interview with ABC, she says her longevity is a "[blessing] of the Lord. He's the one keeping me. That's why I'm living," Francis said while surrounded by family and friends. "We put Jesus first."
This great grandmother has seen six generations. That's enough to write a mulit-volumen book on her observations and interactions with the world. But instead of writing a memoir she devotes her spare time to continue teaching Sunday school. 
Francis remains in relatively good health considering her age. With her mind still sharp and her memory intact, her family is grateful to be able to glean from her wisdom and stories.
Many of us try to rush through our lives because we feel like things are "too messed up" in the world, or there's "too much hate." In our daily reflections, we should think on Ms. Francis, who has seen and lived through everything from segregation, legally sanctioned racism and oppression, the dust bowl, the great depression, two world wars, and the Teletubbies (I threw that last one in there because those things just creep me out). 
Through all of this, she remains unshaken in her faith, positive in her outlook, and content with her life. She is a shining example to Christians everywhere that we can endure, and there is always hope. 
(Image via screengrab)