Texas Community Helps Vandalized Church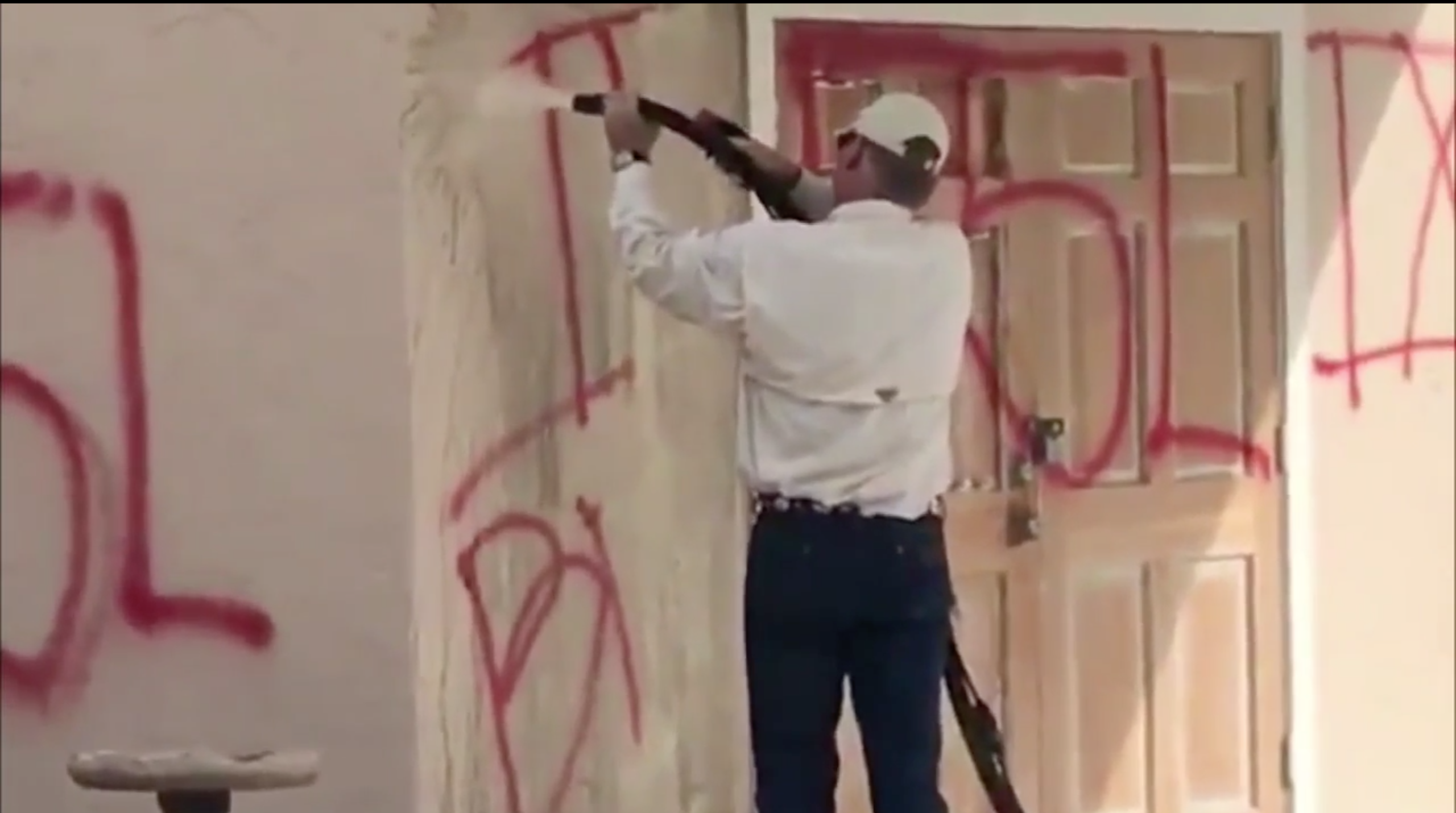 When the only Spanish speaking church in Alvin, Texas was recently vandalized, the community came together to showcase the love of God.
Primera Iglesia Bautista is a small church in Alvin that was vandalized with bright red graffiti last week, according to ABC 13 reports.
Cary Perrin, a pastor at the CityView church also located in Alvin, offered to cover the costs of getting rid of the graffiti.
"They had just painted the front of this building this summer and I know that wasn't a small thing for them to do, to spend money on," Perrin said. "They deserve a little extra help this time around."
David Stout, the owner and operator of Gitchasum Dustless Water Blasting, had similar sentiments and provided his services to the church for a low rate.
"It's for the church and it is a costly little process and I just wanted to reach out and get it done quick," Stout said about his contribution.
Norma Aguilar is the secretary of Primera Iglesia Bautista and revealed how much the recent case of vandalism impacted the place of worship.
"It basically broke my heart to see that," Aguilar said. "It's sad to see things like that happening in our community, especially at a church."
However, seeing the support from the community has been great for the church.
"It's awesome, you know," said Aguilar. "We've seen it from them and then other members of the community who have offered to come and help."
Perrin may be the pastor of another church, but he believes it is important for the community to come together for Primera Iglesia Bautista.
"We just have a belief that we need to be [here] for our city and that's what Jesus teaches us to do," he said.
For more information about Primera Iglesia Bautista, click here.
(image via screengrab)