Tasha Cobbs Leonard Launches CANDID Brunch Series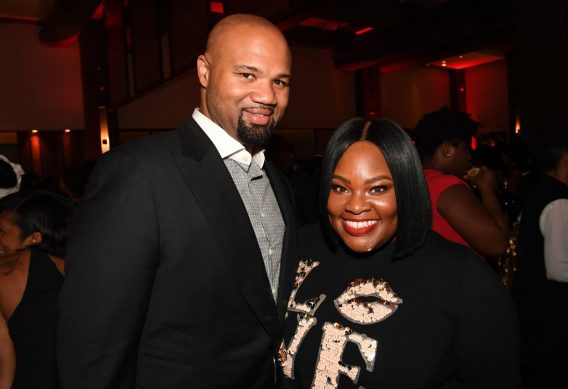 Tasha Cobbs wants to inspire women in a new way with a series of empowering events.
The Grammy Award winning gospel music singer has inspired countless people with her music. Now, she is launching CANDID, a series of events that aims to empower women.
The first event is the inaugural CANDID brunch which is described as an elevated "girl's brunch."  The brunch will take place on June 15 in Atlanta, Georgia.
The event will invite women to explore the fullness of their potential and go after their dreams. Aside from good food, the event promises a lineup of "incredible" speakers, in a statement obtained by Ambo TV.
Among those speakers are Grammy Award winning gospel music veteran Yolanda Adams, television personality Marlo Hampton, gospel music sensation Kierra Sheard, actress Deborah Joy Winans, and social media CEO Ivy McGregor.
Cobbs Leonard explained how the ground-breaking event for women allowed people to be a part of a village.
"I wanted to take the true meaning of the African proverb 'it takes a village to raise a child' and support the 'village' in that statement — women represent the village in our communities," Cobbs Leonard said in a statement. "We [women] support our husband, raise our children, create our own business, mentor future generations – that often times we miss the opportunity to inspire ourselves and show up for US. I wanted to create a safe space where we can do just that."
Cobbs Leonard took to Instagram to speak about how excited she is to launch CANDID.
"I'm so excited to FINALLY Release this to you!!!!! I believe we are living in such a pivotal season for WOMEN," she wrote. "It's A Great time for us to launch out! Start that business! Reach for that Dream!!! #CANDID is a place for women to be INSPIRED and EMPOWERED!"
According to the singer,  women who attend will experience a range of emotion.
"Meet some of your favorites! Have some laughs! Shed a few tears!," she wrote. "And of course let's have some FUN and embrace FASHION‼️‼️‼️ Make sure your #Wives, #Mothers, #Girlfriends, #Sisters and #Daughters don't miss this!"
(Photo by Paras Griffin/Getty Images for BET)