Tamera Mowry-Housley Shares Tearful Journey Embracing Being 'Different' As A Christian Kid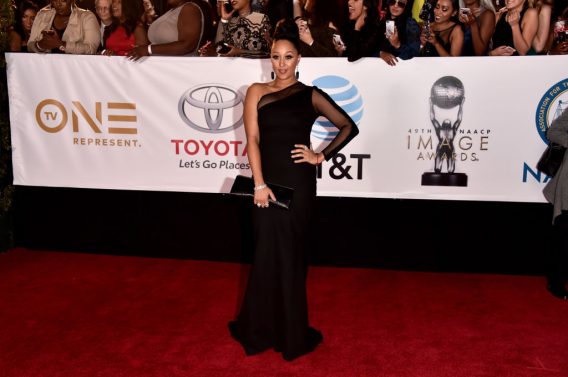 Tamera Mowry-Housley is opening up about her emotional journey to embrace how different she was from her peers after she accepted Jesus Christ into her life as a child.
The Christian actress and Emmy Award winning co-host of the daytime talk show The Real shed some tears when sharing her struggles to embrace how different she was at a young age. On a recent episode of The Real the actress who got her big break on the '90s sitcom Sister, Sister spoke about what she wishes she had known sooner in life.
Mowry-Housley said she wishes she would have embraced the fact that she was different.
"I think everybody is different in their own kind of way. For me, I was a very wise, kind of like an old soul ever since I was like 8," Mowry-Housley revealed. "I received Christ in my life at 8. So I grew up in my teenage years, preteen years, young adult years– I was very by the book."
The talk show host explained that she was a naturally kind person, but everybody did not embrace that aspect of her personality.
"Growing up–going through school, having those attributes I was picked on a lot you guys. People would say, 'oh you think you're better than me,'" she recalled in between tears. "I never judged other people. This was who God made me to be and I naturally am [ kind]."
The entertainer encouraged her viewers to accept and embrace the qualities that make them different.
"Your differences later are going to be the things that stand out and those are the things that are going to be inspirational to people. I am so happy I didn't change who I am," she said. "I grew up questioning it like, 'why am I this way, I don't understand.' But I am proud to be the person that I am today and now I stand in that with strength."
(Photo by Alberto E. Rodriguez/Getty Images for NAACP )