T.D. Jakes Readies His First Children's Book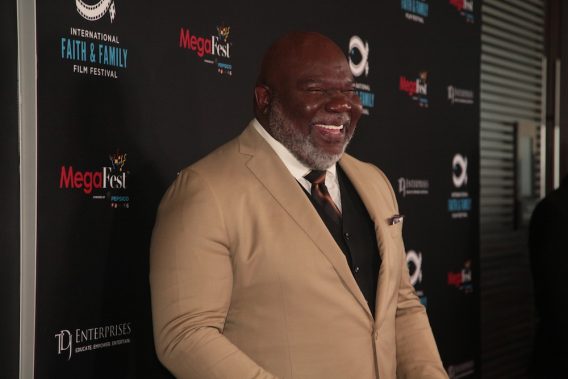 Bishop T.D. Jakes has authored over two dozen books, but the pastor and filmmaker has yet to release one for children.
All of that is about to change with the upcoming release of Jakes' first children's book, Sasha Learns To Forgive. The senior pastor of the Potter's House in Dallas, Texas explained his motivation for writing a children's book on Instagram recently.
"Proverbs 22:6 says, 'Train up a child in the way he should go: and when he is old, he will not depart from it.' This scripture is the catalyst that led me to write 'Sasha Learns to Forgive,'" he wrote. "More than ever before, in this ever-changing world, our children face obstacles that require an understanding of their faith and who God is in their lives. My goal is to help parents anchor their children in God's word by providing materials that will sustain them throughout life."
While the book is due for a Dec.11 release, Jakes previewed the upcoming children's project for those who attended the Woman Thou Art Loosed conference in Dallas last week. He called the response to the book overwhelmingly positive after the physical inventory sold out.
On the book's website, Jakes introduced his new children's book imprint called Tommy Jakes while explaining why it is time for him to start focusing his ministry efforts on children.
"For most of my career I've focused on ministering to adults but now I want to turn my attention to the children," he said.  "I've been in ministry now for over 40 years, and one thing I've noticed is most of us 'old school' pastors don't do a very good job of engaging our kids, and KEEPING them engaged, so they maintain a lifelong relationship with Christ."
The first of his books featuring Bible based lessons will follow the story of Sasha Lears who learns about the power of forgiving and being forgiven. For more information about this book, click here.
(Photo by Peter Larsen/Getty Images)