Sarah Jakes Roberts, Stylist J Bolin Ready New Makeover Show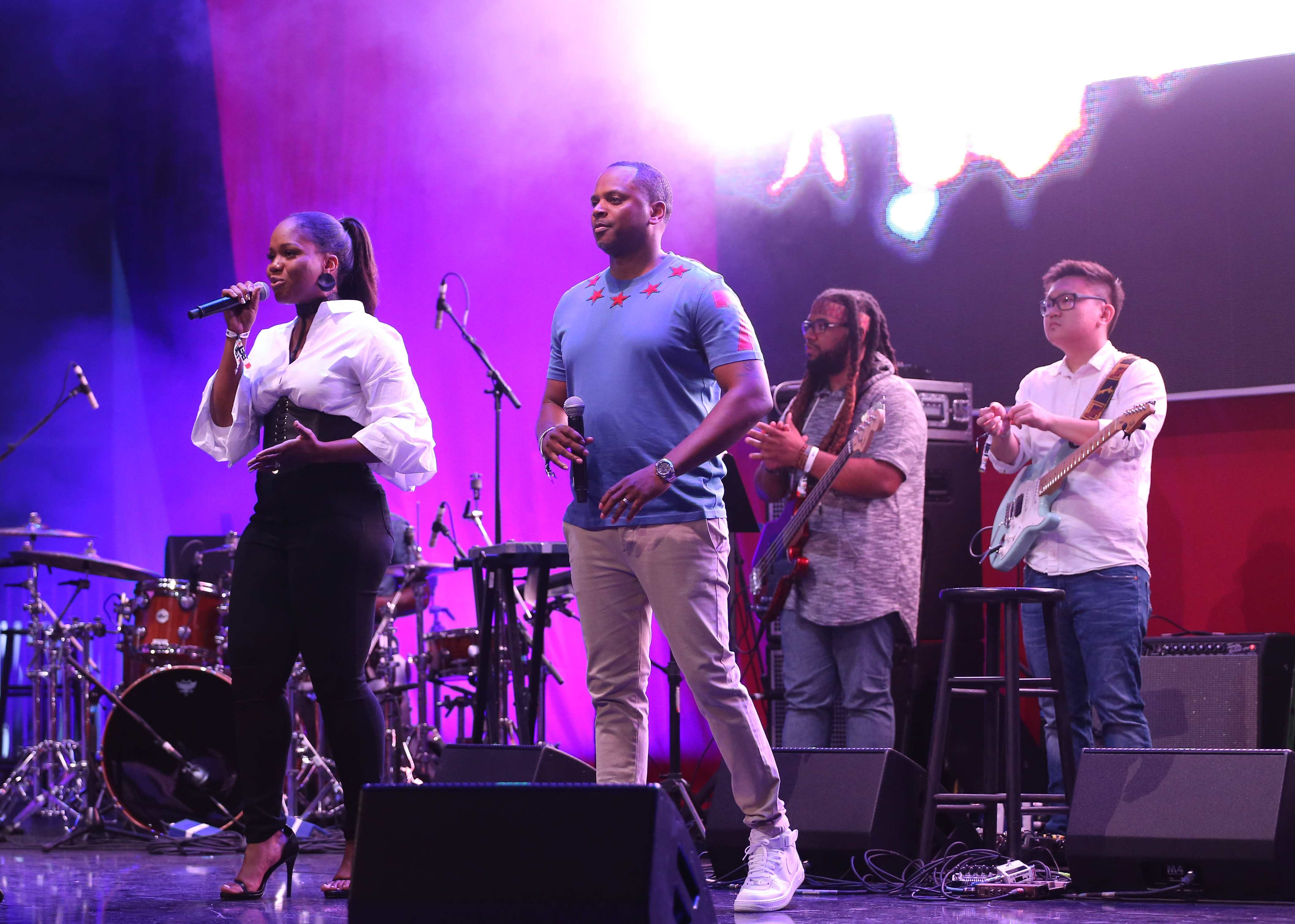 Sarah Jakes Roberts is teaming up with celebrity stylist J. Bolin for a new digital series that will transform women from the inside out.
Robert's, the author and co-pastor of The Potter's House at One LA and The Potter's House Denver, has a digital movement called Women Evolve. The subscription-based service provides women with a number of resources to help them thrive in every area of their lives.
Now, a new series is coming to Women Evolve TV. Both Roberts and Bolin reposted a message for a casting call from the Women Evolve social media account.
"Need a transformation from the inside out? Well, Chiiillleee, guess what… Woman Evolve TV is looking for a few special ladies in the Los Angeles area who are willing to take on the challenge," the message states. "Receive the makeover of a lifetime with @SarahJakesRoberts handling the INSIDE and @stylistjbolin taking care of the OUTSIDE in our NEW SERIES, 'Make Under', coming exclusively to Woman Evolve TV! If you are 18+ years of age and reside in the Los Angeles area, email [email protected] to share why you believe you need a spiritual and physical transformation."
On its Facebook page, the Women Evolve movement is described as "a movement of women led by Sarah Jakes Roberts committed to erasing limits & challenging the norms of what it means to be a modern woman of faith."
Her partner in the series, Bolin is known for his eye-catching style which includes vibrant colors and bold prints. Among his clients have been high profile Christians like gospel singers Mary Mary and Aventer Gray, the wife of Pastor John Gray from Relentless Church in Greenville, S.C.
When he is not styling other people, the husband and father also uses his platform to spread his faith. This week, he shared a prayer for holiness.
"..Your prayer could be as simple as, 'God, let me thirst for holiness more than I thirst for worldliness, and make me holy in every aspect of my character and actions.' Listen…..this walk isn't easy but it's worth it," he wrote on Instagram. "God loves us all unconditionally! Just take it one breath at a time!!!"
(Photo by Rich Polk/Getty Images for BET)