Safe Pastures of Pursuit: Faith for Creatives
by Candice Coates | 3:35 pm, February 19th, 2019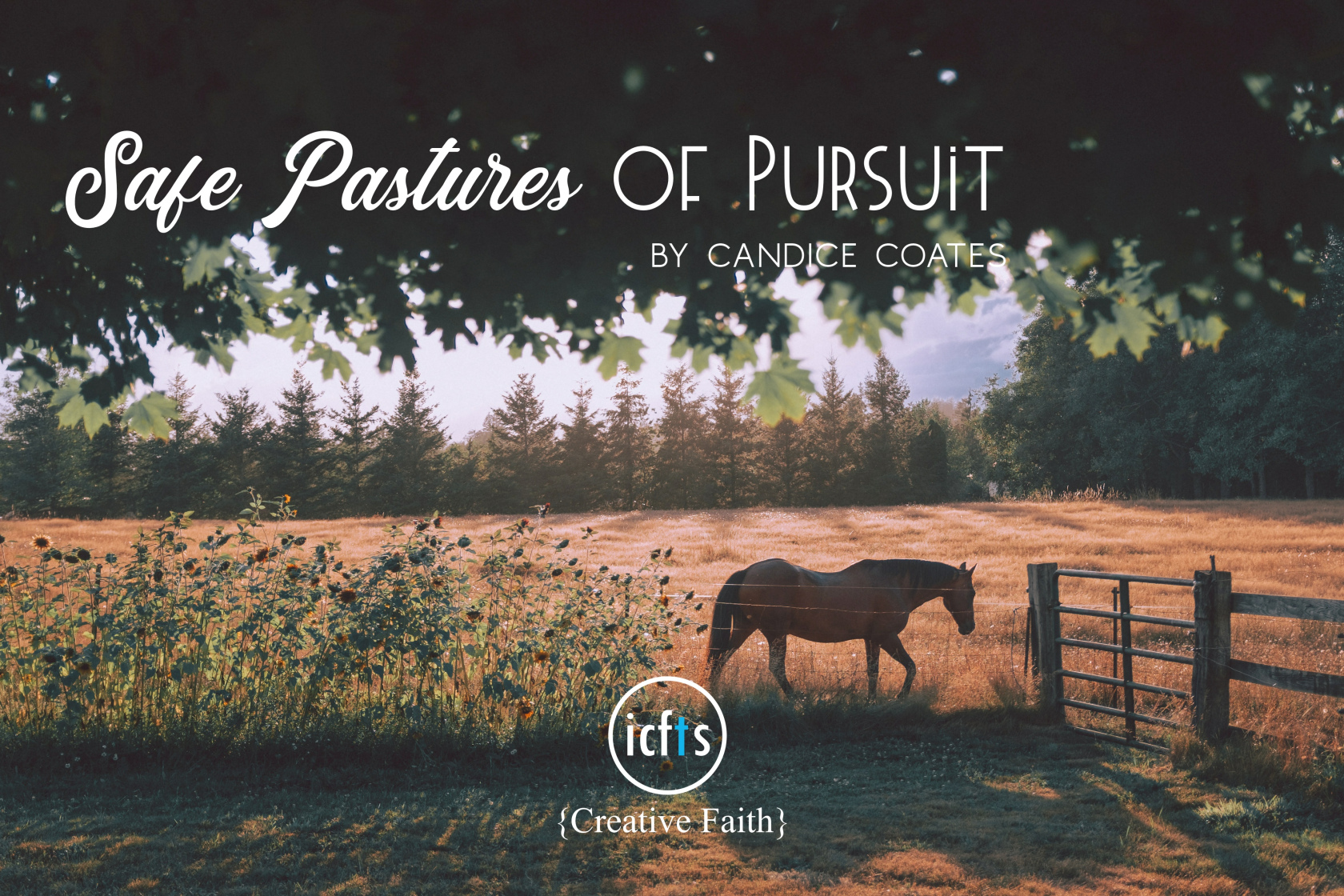 Trust in the Lord, and do good. Dwell in the land, and enjoy safe pasture. Also delight yourself in the Lord, and He will give you the desires of your heart. Commit your way to the Lord. Trust also in Him, and He will do this: He will make your righteousness shine out like light, and your justice as the noonday sun. Rest in the Lord, and wait patiently for Him. Don't fret because of Him who prospers in His way, because of the man who makes wicked plots happen." PSALMS 37:3‭-‬7 WMB
It seems almost counterintuitive when you read Psalms 37 and ponder the pursuits of your heart. Your heart is filled with God-given dreams and goals for a successful life and contrary to the instructions of the Psalmist, to wait on God and rest in His timing, human nature tells you that in order to see these things come to life you have to join the rat race, hustle, strive, push, accept the pain if you want to achieve the gain.
The 'noise' of our nature only grows louder when we see in our periphery, those who seem to be achieving their goals whether with the help of integrity or not, and we are left to wonder if God has forgotten about us, or are our efforts truly worth it.
Let us rejoice in the unshakeable truth that the Word of God is outside of time and the beauty and power of that truth is that He also knows at what time your 'moment' of breakthrough is to come.
Our Heavenly Father is not arbitrary in anything that He does. Our lives and paths are not happy accidents. They are blessed and ordained by the God of all creation.
When we are fully submitted to Him, when we are allowing Him to shepherd us through each season and cycle of our lives we can rest in knowing that our time and success will come to pass at the right time and without delay.
We can enjoy safety in His hands and guidance knowing that we will be blessed to live without singing songs of lament for missed moments or regret over having grasped at things too soon.
Let us all decide to trust Him to use every purposed step in our pathways to our dreams and pursuits of passion for His glory and for our good.
Just like during a grand stage performance there is a climactic moment for the curtain to rise, the lights to dim or to shine brightly, so too are there moments in our lives as well.
Until the curtain fully rises to show forth the glory of your labors, rest in Him and rejoice in His safety. He has it all under His control and He is well worth the wait.
~Poiema, Poetry in Motion
Candice Coates is an author, blogger, and contributor to Ambo TV.  This article originally appeared on her website www.icameforthesoup.com.