Sadie Robertson Chose This Word As Theme For 2019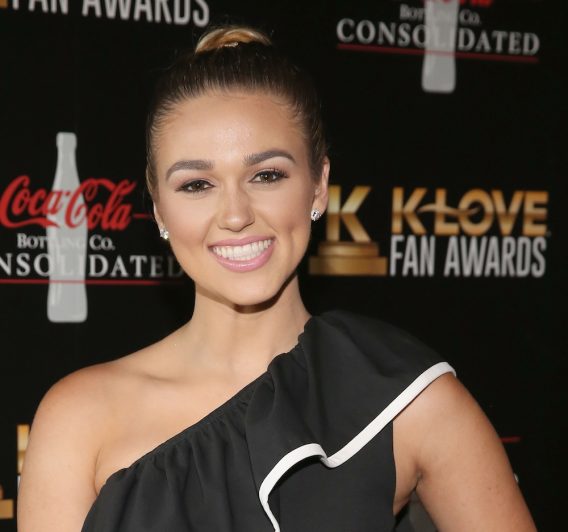 At the beginning of each year, motivational speaker and budding author Sadie Robertson thinks of a word to serve as the theme for the next 365 days.
The 21-year-old who got introduced to a lot of the world through t.v. shows like "Duck Dynasty" and "Dancing With The Stars" explained her love for focusing on a new word each year.
"I love choosing a word each year to focus on. It's fun to theme a year that you know nothing about, but knowing what you hope to be in it," she wrote on Instagram. "I think it challenges you and holds you to what you know you want out of the experiences you are going to walk into."
Sadie took a walk down memory lane to share some of the previous words that she focused on in past years.
"2 years ago my word was Fearless, because it was something I wanted to become. That next year my book was written," she wrote. "Last year my word was unity, because I desired to have unity in my life and lead towards unity in the church."
For the past few years, Sadie has been leading a Christian tour called Live Original where she invites special guests to help encourage believers on their faith journey. She revealed that the tour has also focused on specific themes.
"The tour theme was United We Stand Divided We Fall. These words became life changing lessons for me," she wrote. "They were words I had to speak before seeing what would come, but when it came I found I was more equipped from the investment I made into speaking it over myself and learning from it."
This year, Sadie said she wants to focus on the word celebrate.
"My word this year is celebrate. I chose this word, because I don't want to be flying through life so fast that I forget to stop and celebrate it right in front of me," she wrote. "A definition for celebrate is to honor and praise publicly, and another is to acknowledge (remember) a significant or happy day! 2019 will be a year to honor and praise God, His people, and all His creation by stopping long enough to acknowledge it all along the way!"
The author went on to challenge people to speak words over themselves.
"I'm sure this will grow into many lessons as I read about the word in the Bible, read quotes, and begin to live it out! I'm excited for the lesson to be learned and the celebration to begin," said Sadie. "I challenge you to speak a word over yourself. If you can't think of one… think of what you wish you would of been more of or done more of in 2018 and then challenge yourself to do it."
(Photo by Terry Wyatt/Getty Images)