Retired NFL Player Creates Special Worship Service For Parolees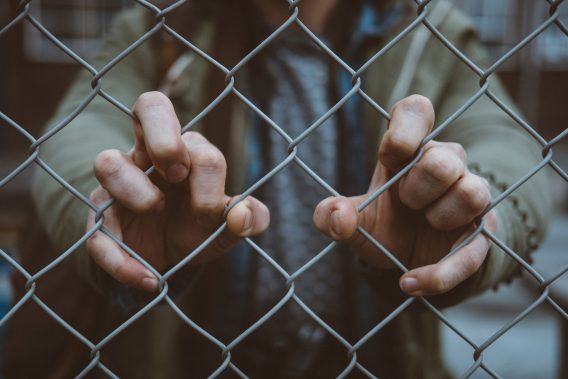 When former prisoners finish paying their debt to society, their criminal record may make it more difficult to find places to worship. That's why retired NFL player John Earle is bringing church to parolees.
Once a week, men and women transitioning back into society from prison are able to attend Freedom Church, a ministry of First Baptist Church in Colleyville, Texas. The ministry led by Earle, an NFL player turned minister, gathers at the transitional housing where parolees are required to stay before re-entering society.
People at Freedom Church can attend weekly worship services, life groups and learn life skills. For some of these men and women, things like paperwork and approval got in the way of them freely attending traditional church services.
Earle explained his reason for wanting to create a platform that is on a mission to spread the freedom found in the gospel.
"Since these individuals for whatever reason — their paperwork, a stigma they may carry with them — don't feel comfortable walking into a church or maybe they're not thinking about church, I thought, 'Hey, let's bring church to them,'" said the Freedom Church's campus pastor in a Baptist Press report. "When we reach 'the least of these,' it's individuals who maybe committed murder, hardened criminals who have done their time and now they're trying to get back into society."
Earle has been doing prison ministry for some time, speaking at over 100 events in prison each year and seeing thousands saved over the course of a decade. He explained how prison ministry works.
"To give a prisoner the opportunity to rehabilitate himself with Christ starts with hearing the Word of God and includes a small group setting where he can receive individual attention," Earle said. "We can offer anger management classes and other things."
While there are similarities, parolee ministry takes things one step further from prison ministry to do life with the men and women who are newly released.
"The parolee ministry is a little different because you're doing life with them, you're offering yourself, walking side by side with them as they are learning how to figure out life again," Earle said. "I guarantee every city has parolee houses. I would encourage your church to find the parolee houses that are in their area and start impacting them."