Preacher Takes Path From Prison To Princeton Seminary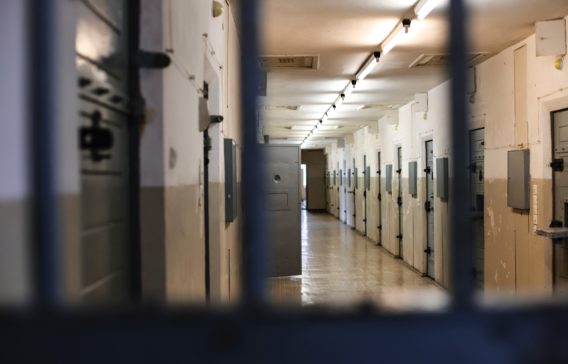 Six years ago, Erich Kussman was an inmate in a New Jersey prison. On Saturday, he earned his master of divinity from Princeton Theological Seminary..
In a NJ.com report, the 38-year-old admitted that he felt out of place accomplishing the feat after living such a storied life.
"Pastors from all over the world come to train here, and here I was this scrappy kid from Plainfield. I felt like a fish out of water," said Kussman who earned a master of divinity in Lutheran studies.
The fact that he went from the prison to Princeton is not the most remarkable part of Kussman's testimony. Growing up in Plainfield wasn't easy for the preacher.
He had an absentee father and mother who was addicted to drugs. Early childhood memories for Kussman consisted of breaking into homes for food.
In 2002, he stabbed a man during a bar fight and was charged with assault, robbery and weapon possession felonies. Somehow, a glitch in the system resulted in him being released for 32 hours in 2004, which is what led him to a path toward Jesus.
"I'll never forget. It was snowing but I got locked up in some shorts," he recalled. "I walked out the street from jail to the courthouse and saw a man standing at the fountain and he looked lost and I asked him if he needed directions. He turned around and said, 'no son you're lost and you don't know Jesus.'"
Kussman was forced to return to prison on a 12 year sentence where he finally decided to give Bible studies a try. It was there that Kussman found a father figure in Rev. Emmanuel Bourjolly, a chaplain who worked with inmates at Albert C. Wagner Youth Correctional Facility in Burlington County and studied at Princeton.
Bourjolly told Kussman that one day he would also attend seminary there. He explained what he saw in Kussman all those years ago.
"Erich had the ability to understand and listen, and I told him (the seminary) would be more to him than prison," Bourjolly said.
Now that Kussman has witnessed the transformation in his own life, he doesn't take it for granted. The man who has spent the last few years preaching at a church in Paterson said he hopes to inspire others with his story.
"I don't have it all together and I probably will never have it all together, but I know I have a God who cares and walks with me, and that inspires me and I'd like for other people to see that too," he said.