Pastor's Son Sacrificed Life For Others During Virginia Beach Shooting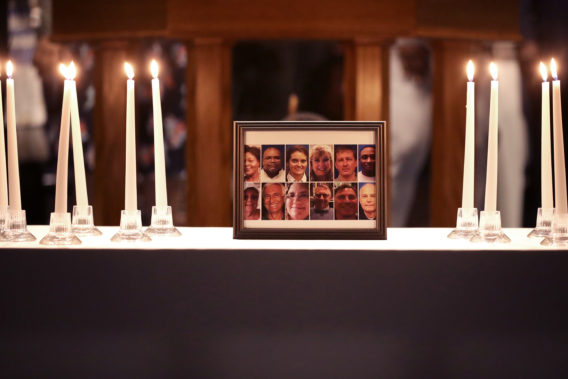 A Virginia Beach pastor's son sacrificed his life to save others during a fatal shooting in Virginia Beach Friday.
DeWayne Craddock, a veteran of the Virginia Army National Guard who worked at the Virginia Beach Municipal Center for 15 years, randomly killed 12 of his co-workers there Friday. One of those people was Ryan Keith Cox, the son of Pastor E. Ray Cox of New Hope Baptist Church, who sacrificed his life to protect his colleagues during the shooting.
Christi Dewar worked with Cox at the building that housed numerous government services.
In an NPR report, she opened up about the last moments of Cox's life when he left the room that they were in to go help other co-workers.
"He said, 'No, stay here, stay quiet,' " Dewar recalled. "I said, 'Come on,' and he said, 'I have to go check on the other ones.' "
Cox told Dewar and their seven colleagues to make a barricade that would keep the shooter out of the room before leaving to help others. Not long after, shots came flying into the cabinet that they backed against the door.
An emotional Dewar revealed,  "That's when he got Keith."
Cox worked as a public utilities account clerk with the City of Virginia Beach for close to 13 years and served on the worship team at church. Ervin Cox, Keith's brother, opened up about how caring his brother was in a heartfelt Facebook post.
"My heart is hurting because my baby brother was murdered today by the shooter in Virginia Beach mass shooting," he wrote Friday. "I won't hear his beautiful singing voice at church or home anymore. I loved my brother and will truly miss his caring soul. Until we meet again in heaven."
(Photo by Chip Somodevilla/Getty Images)]