Pastor Says Hand Of God Was On Him After Being Struck By Lightning At Church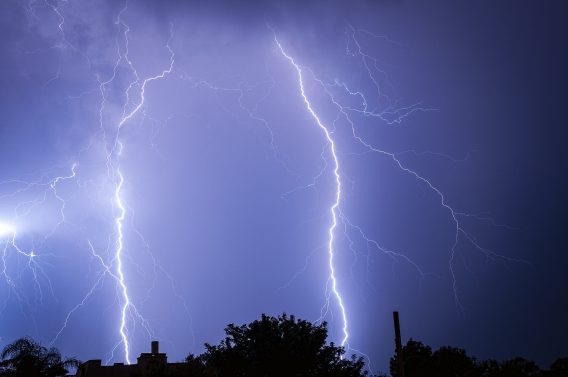 A pastor was struck by lightning at his church on Sunday.
Pastor Ricky Adams who leads the Argo Church of God on Highway 78 in Cordova, Ala was hit by an indirect lightning strike right before he tried to lock his church's front door. He was shocked by lightning after a bolt first struck nearby and traveled through the ground to reach him.
What could have been a deadly incident resulted in no major injuries for the pastor who didn't even need to visit the hospital, according to NBC 2 reports. The Argo Area Volunteer Fire Department arrived on the scene after church members helped their pastor.
The preacher credited God for surviving the shocking incident.
"The Lord had his hand on me," Adams said.
Adams may be right after the National Weather Service reported at least 14 people have died this year after being struck by lightning. Gerald Satterwhite works with the National Weather Service and said some people do not realize how serious of a threat lightning can be.
"I don't think that people really consider lightning to be that much of a threat, because usually you see it off in the distance," Satterwhite said in a Fox 6 News report. "People don't realize lightning can hit very far away from a thunderstorm.  As much as 10-15 miles away."
He revealed that even if it is not raining, being in close proximity to a thunderstorm can put people at risk. Satterwhite shared some practical things that people can do to avoid being hit by lightning during a summer storm.
"The best thing to do is get low on your ankles, form a ball," he said. "You want to stay away from tall objects, such as trees, anything that is metallic that can conduct electricity, such as fencing or any sort of sporting equipment."