Pastor Receives Kidney From Woman He Blessed 30 Years Ago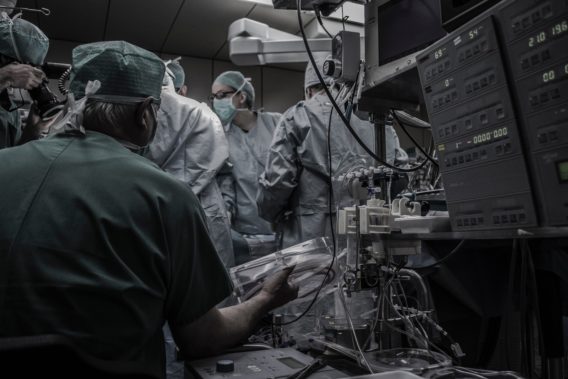 In 1990, Pastor Dan Smith brought formula and diapers to a scared new mother in need. Nearly 30 years later, she gave him her kidney.
Smith was the director of missions at the Arlington Christian Center when he first heard the voice of Elizabeth Priebe. Priebe called the church because her new baby was sick and she was in dire need of formula.
Pastor Smith personally brought the formula to her doorstep.
"And there he was at the door," Priebe said in a WFAA report. "And he not only brought formula, but he brought diapers and stuff too. He would give everybody, anybody the world."
Priebe and her family later followed the pastor when he began preaching at a different church until his health deteriorated due to diabetes. The pair lost touch after Smith's church closed its doors in 2004, and didn't speak for 15 years.
However, all of that changed when she found her former pastor on a GoFundMe page because he needed a kidney after suffering from kidney failure.
"I was like, 'I have a kidney. I can totally do this,'" Priebe said.
It turns out she could and she did. She was able to return her pastor's kindness and love by giving him her kidney last month.
"I can't begin to describe to you how grateful I feel for being able to give the kidney to him," Priebe said. "The gift is all mine. All mine."
Smith is just as grateful, if not more.
"I can never be grateful enough to her and the Lord for what they've done to help me," he said.
While he does not remember all of his good deeds throughout the years that he has served people, Smith is reflecting on his testimony.
"Sometimes you don't see the good that you're doing until it comes back to give you a testimony about it."