Pastor Judah Smith Launches Church App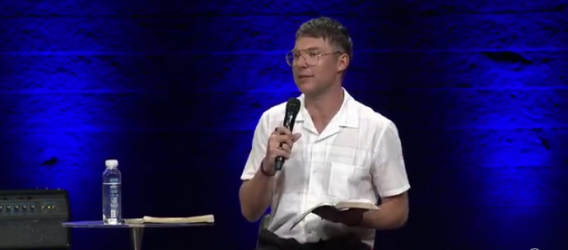 Pastor Judah Smith, the spiritual guide for celebrities like Justin Bieber, Russell Wilson and Bubba Watson, is using technology to reach the unchurched.
The pastor of Churchome, which used to be called City Church, in Seattle, Washington and Los Angeles, California has a vision to reach people who may not attend church with the convenience of his new mobile app. Judah co-pastors the church with his wife Chelsea and explained the mission for The Churchome Global app.
"We're trying to take church to the palm of your hand," Smith said in a Fox report. "Wherever you go, Churchome is with you."
The Churchome Global app is described as a "community-based platform that brings the totality of the church experience to people around the world via their mobile devices."
The Smiths are embracing technology and believe that they can use it for a greater good.
"Technology has changed the world and we believe that technology is not a bad thing. It's like money," Judah said. "It's what you do with it. It could be good or evil, and we believe that we have an opportunity."
Chelsea has seen how much technology has impacted the children in the Smith family and saw an opportunity to reach far more people than the walls of their church could.
"We also feel like providing a church that speaks the language of that demographic. Our kids aren't quite that old yet, but our oldest is 14, and watching the way our kids interact," she said. "Their entertainment is YouTube. Their friends communicate on a cell phone, in their hands, and realizing that that is the language that age group is speaking, and if we can create a church that speaks that language, we hope that we'll be able to make a difference in that number."
According to its website, The Churchome Global app will feature daily words of encouragement, access to live sermons and a way to stay connected in small groups. For more information, click here.
(Photo: screen grab)