Pastor Francis Chan Reveals Heartwarming Way He Baptized Friend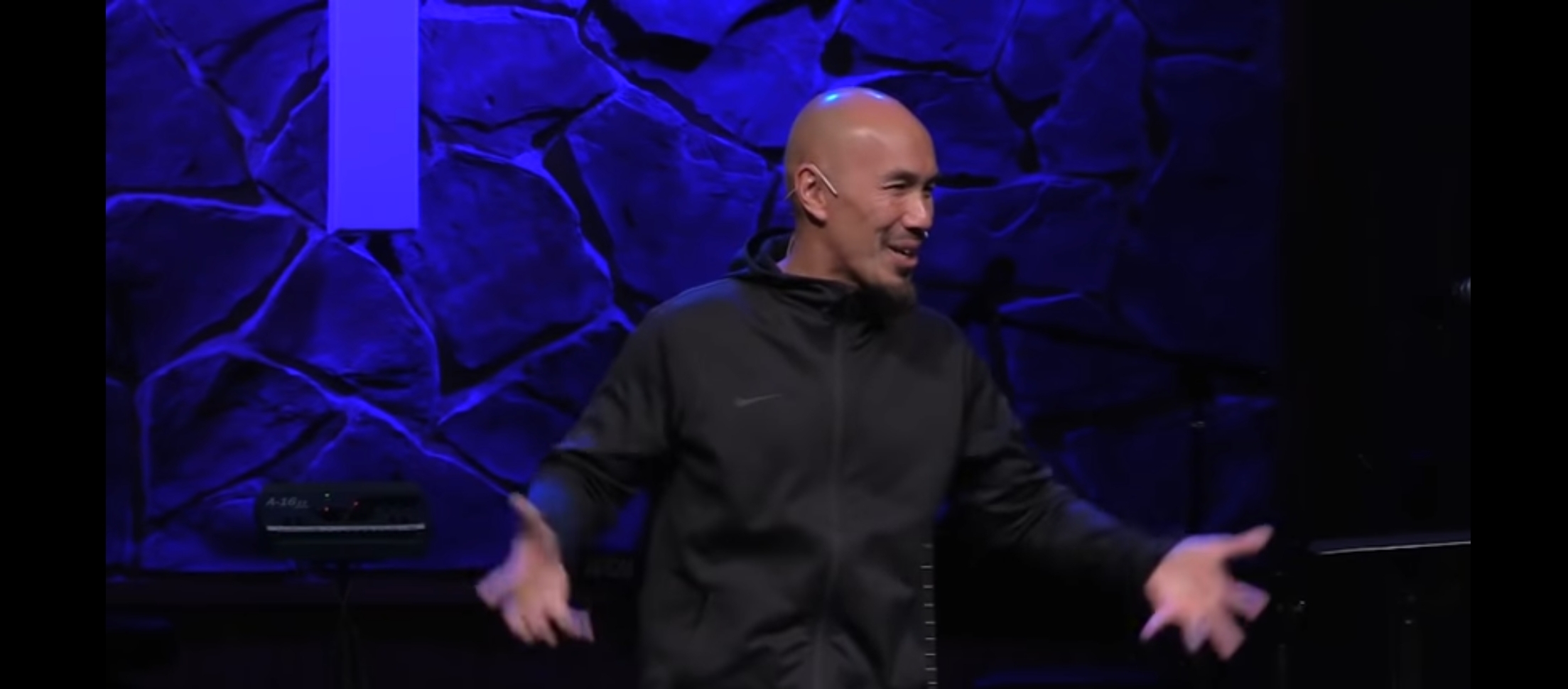 Pastor Francis Chan is revealing how a thirty-year prayer for his friend's salvation came to pass.
Chan, the preacher, founder and chancellor of Eternity Bible College, wrote a piece for Pastor John Piper's Desiring God website where he opened up about how his friend was reluctant to follow Christ for some time.
"My best friend in college decided that he didn't want to follow Jesus. It broke my heart," Chan wrote. "Ken and I went our separate ways, and our lives went in opposite directions. I never stopped praying for him though — I couldn't."
Chan said that he would go into constant prayer for his friend whenever he would think about Ken. Those prayers seemed to be answered when the pair reconnected in Seattle two years ago.
"Two years ago, I was speaking in Seattle where Ken lived. I invited him to the event so we could reconnect," he revealed. "We graduated from high school in 1985. After thirty years of prayer, God decided to shine his light on his heart."
After years of rejecting Christianity, Chan finally experienced his friend accepting Jesus Christ.
"Suddenly Jesus looked beautiful to him and he couldn't believe that he didn't see it all this time. A few weeks later, Ken and his wife flew down to San Francisco, and I baptized them," he wrote. "I can't express what a gift that was. He is one of the few people I have prayed for consistently for thirty years — a small price to pay to be with him for the next thirty million."
Chan reflected on the lessons that he learned from his friend's spiritual journey and spoke about the impact of continuous prayer.
"When we understand the consequences of rejecting Christ, and we are filled with love for another human being, persistent prayer should be the natural response. To this day, I still have questions about how the decreed will of God meshes with the effectiveness of my persistent prayers," he wrote."For now, I'm more than content to obey and pray. Though I'm still uncertain how it works, I have seen it work."
(image via screengrab)