Pastor Finds Kidnapped Girl Through Divine Connection With God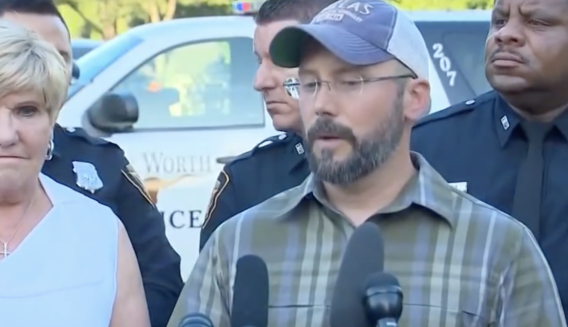 Salem Sabatka, 8, was walking along the sidewalk with her mother when she was pushed into a vehicle by a man. Her mother fought effortlessly to get the little girl back, but her strength was unmatched to the assailant.
A video was released to the police station that showed the car pulling off with Sabatka trapped and the mother crying out for help.
Not long after the incident Jeff King, Pastor of Bear Creek Bible Church, learned that his friend's daughter had been abducted and he immediately sprung into action.
"All I could think is, 'What are we going to do to help?'" King told KXAS-TV .
King and his friend began searching everywhere for the young child. After authorities provided him a description of the car and the best places to be looking for the young girl, such as hotels, apartments, and parks, he began his search.
The Pastor and his friend searched all over the neighborhood of Fort Worth where the abduction had taken place. He then got a tip that he should check a hotel in Forest Hill, which is 11 miles southeast of the town.
When they arrived to the hotel they found nothing, but they then decided to go to another hotel that wasn't too far called Woodspring Suites.
When they got to the second hotel, they started looking at the different cars to see if any fit the description of the suspect's car. Amazingly, they found one that did match and immediately called the police. When the poilce arrived, they found the young girl and was able to rescue her from her abductor.
"It was a crazy moment," King recalled. "I asked police, 'Did I hear that right? Did they find her? Is she safe?' Then finally one officer said, 'Yes, sir, they have her.'"
The Pastor truly felt that it was a divine connection with God that helped him find the child as it wasn't his intent to even go to the Woodspring Suites.
King said, "God literally led us to this place," he said. "It was not on my itinerary, I was not trying to go there; we just drove by. It was divine intervention, 100 percent."
(Photo: Screengrab)