Pastor Explains Preaching In Sweats After Running 5K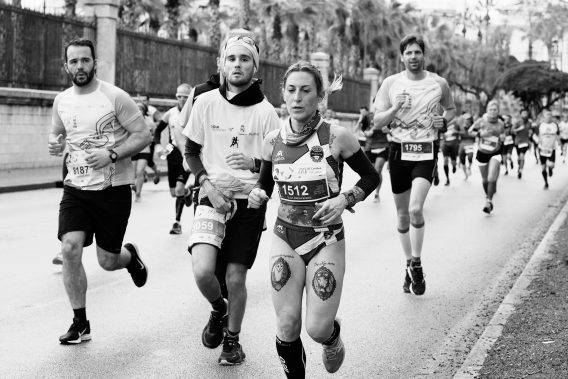 Some preachers spend time in prayer before delivering a sermon. Pastor Justin Joplin recently ran a 5K marathon before preaching on a recent Sunday.
Joplin, the lead pastor at Lorne Park Baptist Church in Ontario, Canada recently took part in the Scotiabank Charity Challenge 5K in Canada, at 8 a.m. and preached his sermon in running clothes at 11 a.m. The preacher ran to raise money for the non-profit organization called Matthew House which provides shelter, furnishings and community to refugees in need.
The American preacher prepared his Canadian congregation for the news about him preaching directly after running a 5K and spoke to Baptist News Global about their reaction.
"I am proud of my congregation. They have a history of supporting refugees," he said. "They sponsored refugees from Cambodia in the 1970s and from Africa in the '90s, and we are just in the middle of a relationship with a family from Syria. My congregation cares a lot about refugees. That's been part of their DNA. And Matthew House gets a lot of support from them."
Some may question why the pastor would want to run on the same morning that he was scheduled to preach. He explained that in Canada, races are often held on Sundays.
"One of the big differences in the running community in the States and up here is that the big races in Canada are held on Sundays. In the U.S. they are usually on Saturdays," he said. "But I thought it's early enough that if I just run the 5k, I'll be done and go straight to church to the worship service and I'm not even going to change clothes. I pitched it to the church and said you can sponsor me and raise money for a great cause. So, I just slipped into some sweatpants but wore the same top with the race number on during the sermon."