Pastor Chris Durso Shares Preacher Do's And Don'ts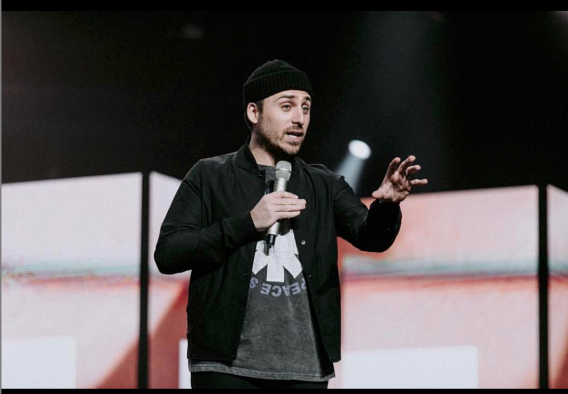 Pastor Chris is sharing some words of wisdom with other preachers.
In a recent Instagram message, the associate pastor of the  Christ Tabernacle church in Queens, N.Y. shared some examples of what preachers don't do.
"We don't preach to itching ears.
We don't preach scripture out of context," he wrote. "We don't preach a self-serving doctrine."
Durso is gearing up to take on the senior pastor position of the church that his parents founded over 30 years ago. He often shares his insight from social media platforms and did just that in the message where he reminded people of what it means to be a preacher.

"When we preach we preach the whole Bible.
We preach so the lives can be saved," he wrote. "We preach as servants for the sake of Jesus. We preach so that God be glorified, NEVER so that man can be amused."

Durso closed his message with the scripture 2 Timothy 4:3-5 (NKJV) which states, "For the time will come when they will not endure sound doctrine, but according to their own desires, because they have itching ears, they will heap up for themselves teachers; and they will turn their ears away from the truth, and be turned aside to fables. But you be watchful in all things, endure afflictions, do the work of an evangelist, fulfill your ministry."
In the same way that he focused on preachers with his latest Instagram message, Durso has addressed other groups that help make up the church. Earlier this year he shared a special message for creatives in the body of Christ.
"We don't serve for 'OPPORTUNITY,' 'RECOGNITION,' 'PLATFORM' or most definitely NOT for a PAYCHECK  (it's not wrong to pay staff at a church but when we make it about the money, that's a dark place to be). RMBR Jesus paid a price that we couldn't," he reminded creatives on Instagram. "In response to that, we serve with everything we got no matter what it takes! We happily live lives of sacrifice giving God our very best because we don't deserve what He did for us when He died as us! "THANK YOU'S" are nice, but we don't do what we do for the "thank you", we do what we do AS A THANK YOU!"

(photo / Chris Durso Instagram)