Pastor Brought Back From the Dead Will Preach Upcoming Resurrection Service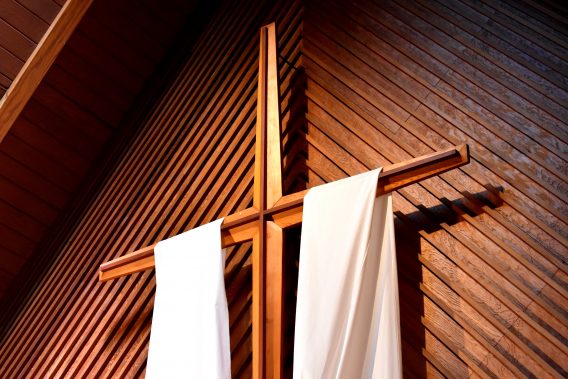 As Pastor James Bing gears up to preach a sermon on Easter Sunday, he is reflecting on his own miraculous resurrection story that happened just six months ago.
The 81-year-old pastor of Friendship Missionary Baptist Church in Fort Myers, Florida, collapsed at his church last October. His heart stopped which led people to call Emergency Medical Services to the scene. Bing's assistant pastor Ken Burns recalled the event in a report from The News-Press.
"It was an experience I will never forget. He was right in the middle of a sermon," Burns recalled. "He looked around. And he just fell straight down."
Burns explained that after the pastor fell between two chairs he was technically dead. However, God had different plans.
"We had nurses in church that day. They did CPR," he said. "They did mouth-to-mouth. And he didn't have a pulse for a while. They used a defibrillator. And they finally got it going."
The assistant pastor said the church kept "praying and praying" along with neighboring churches who heard the story. What makes Bing's resurrection story even more interesting is that he was born on April 17, Easter Sunday in 1938.
"Well now, I'm a resurrected old man," Bing said. "When the EMS people hauled me away, they really should have been hauling me away to a medical examiner to pronounce me as officially dead. I had received CPR and mouth-to-mouth resuscitation.
Bing ultimately had triple bypass heart surgery on Oct. 31, and has been spending more time recovering than preaching lately. But on Resurrection Sunday, he will step back into the pulpit. Still, the pastor insists his personal resurrection story is nothing like that of Jesus Christ who suffered, died and was resurrected for the salvation of the world.
"My resurrection wasn't a Jesus resurrection. I don't put myself in the same class," Bing said. "But the people who saw me collapse on that pulpit, I'm sure they have a stronger faith in the resurrection now than they did before."
While Bing's story is not Jesus',  his assistant pastor explained why it was still powerful.
"It was truly a testimony. Pastor B easily could have been gone. As a matter of fact, he should have been gone," he said. "But God decided it wasn't his time to go. We're back to normal. He hasn't been preaching as much as he used to. But he's getting stronger. That's encouraging."