One Pastor's Journey From Addict To Opening A Drug Recovery Center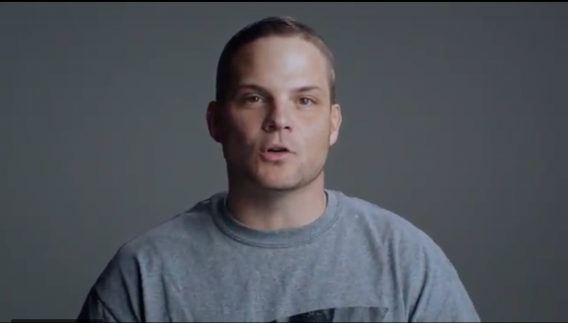 Bradly Saxon, the teaching pastor at Crossover Community Church in Anderson, S.C., has come a long way from the drug-filled life he lived over 14 years ago. 
A recovering addict, Saxon once used and sold drugs on the streets of Anderson. That all changed in 2005 after spending time in The Owl's Nest Recovery Community facility in Florence, S.C. led him to sobriety.
Now, nearly 14 years later, he has maintained his sobriety and desires to open a facility similar to the one that helped him.  
The Bridge Center Recovery is the name Saxon has given to the inpatient facility that will serve individuals who have already gone through the detox process and desire to successfully transition back into life. It will house around 16 people for at least four months, equipping them with the tools they will need to keep their sobriety. 
"We don't believe shielding alcoholics from alcohol," Saxon told the Independent Mail. "They are going to live in a world where people don't care about their 90 days of sobriety. We want to equip them, give tools, allow them into the process so they can go out into a world who ain't gonna celebrate their recovery."
The program will use a 12-step model that incorporates faith.  For Saxon, the faith element is very important because he believes that the underlying cause for most addictions is spiritual. 
"You don't just get high," Saxon said. "They're not just smoking crack. There's a story and a why and what led them to this. We want them to get that ironed out and if they heal that they won't need drugs."
Saxon has been ironing out the spiritual side of addiction for years as both the youth and teaching pastor for Crossover.  When he started at the church he expressed a clear vision to the senior pastor Allen McConnell about his desire to reach those dealing with addiction.
The youth pastor started a monthly event called Monday Raw, where he facilitates a very open and transparent conversation about the perils of addiction.  As one participant described it, it's like an intense Alcoholics Anonymous. 
McConnell has been very supportive of Saxon's vision despite his initial reservations. 
"We support Bradley 100 percent," McConnell previously revealed to the Independent Mail. "When he first came here, we talked about this, but I thought it would be like moving stars. It's just snowballed to the point where he's taking this next step."
Saxon has been raising funds to build the Bridge Center for years through the selling of T-shirts that have "The Bridge Center" written on them in different colors, as well as soliciting donations and love offerings.  He has raised over $80,000 in donations.  Now, he is within months of seeing his dream fulfilled.
The Bridge Center is expected to open in March and will be housed in the church's former building.
(Photo: Screengrab)