NFL Player's Wife Says Prayer Helped Her Overcome 12 Hour Brain Operation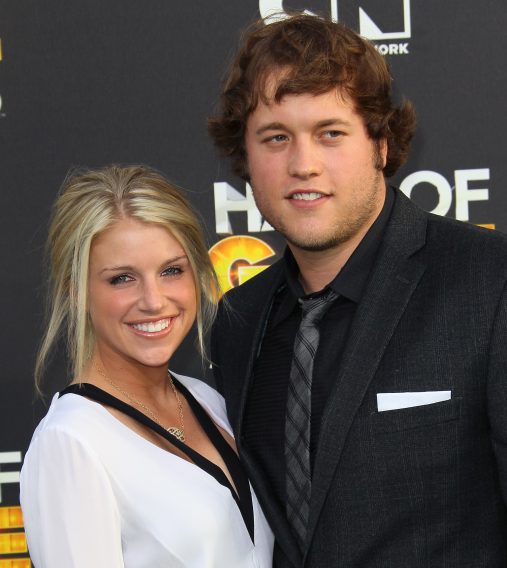 Kelly Stafford, the wife of Detroit Lions quarterback Matthew Stafford, says prayer helped her overcome a recent extensive brain surgery.
Earlier this year, Kelly announced that she had a brain tumor that would require surgery. She admitted that she was afraid and asked her social media followers to pray.
On Easter, the wife and mother of three said she felt a rebirth of sorts after God brought her through the 12 hour surgery.
"This Easter is the beginning of a new life for me. I wanna take a second to thank all of you for all the prayers," she wrote. "They have worked. I know they have."
Kelly opened up about some complications with her procedure that God graced her to get through.
"When they opened me up, I had an abnormal vein.. maybe abnormal for other neurosurgeons, but not the one We chose. He had seen it before and written a paper on it," he wrote. "That's truly God's work. The prayers for my family, I'm beyond thankful for."
Although the events were not easy, Kelly believes prayer was a vital part of helping her overcome them.
"A six-hour surgery went to 12 hours and although they were anxious and scared, your prayers got them through. Thank you," she wrote. "Thank you so much. Now I am home and learning my new norm."
While she knows it will take time to return to her normal routines, Kelly is full of gratitude for all of the prayers that people have been saying on her behalf.
"It'll take some time, but I really just wanted to say thank you. Thank you for all your support, thoughts and prayers," she said. "It means more than y'all will ever know."
Before she underwent the brain operation, Kelly requested specific points for people to pray over.
"Things to pray for: calmness in these next 2 weeks as I know anxiety will run high in myself & my whole family leading up to the day of surgery -that God be in the room with the surgeons & give them all the guidance, steadiness, & confidence they need. My safety during and after surgery," she wrote on Instagram. "Please pray for Matthew as I know his nerves will be high during this surgery. I couldn't imagine being out in that waiting room…thank u for all your support and most importantly, thank u for your prayers."
(Photo by David Livingston/Getty Images)