MOSAIC Pastor's New Book Is A Blueprint For Inner Peace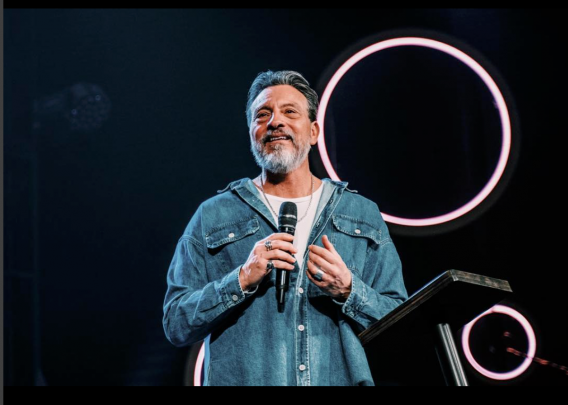 On the path to inner peace, one pastor has created a blueprint to help people work through some of their issues.
Pastor Erwin Raphael McManus, the lead pastor of MOSAIC church in Los Angeles, Calif., released his new book, The Way of the Warrior: An Ancient Path to Inner Peace today Feb. 26. In his new book, the preacher and author helps people work through their inner turmoil with a step-by-step guide that includes Biblical examples from the stories of Adam, David, Solomon, and Elijah.
The pastor said he believes that self-awareness is a key factor in overcoming many of the things that keep people from a life filled with peace.
"You can't fix things unless you understand what is motivating your anger, fear and sense of despair," McManus said. "Self-awareness is the key to self-understanding, and all too often we only see the last domino that is affecting us rather than take the time to trace the journey back to the first domino."
In his book, McManus breaks down codes of the warrior that establish peace by practicing humility, focus, ownership, clarity, strength, and vulnerability.
An excerpt of the book reveals why peace is so important to people with a warrior mindset.
"The warrior is not ready for battle until they have come to know peace. For all the wars that have ever been waged from the beginning of time were first born in a person's heart," McManus writes. "We have a history of war because our souls are at war. We have conflicts because our hearts are conflicted."
"Every war, every conflict, every act of violence exists because our souls rage. Our only hope for peace is to win the battle within," he writes. "Every war against another is a war that never should have been fought. It should have been won long before. It should have been won from within."
For more information about this book, click here.
(Photo: Erwin Raphael McManus/Instagram)