MillIons Of Christians March In The Streets of Brazil For Jesus
by Marco Robinson | 10:08 am, June 28th, 2019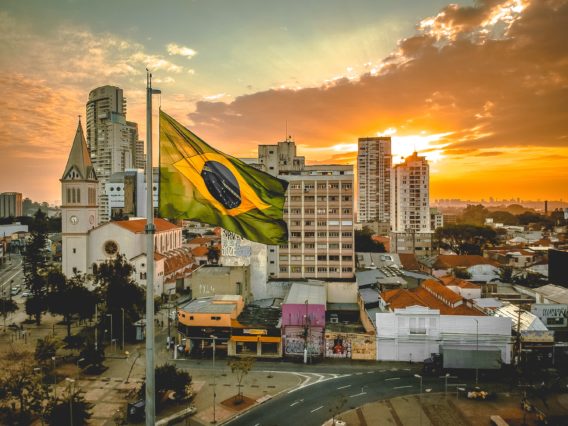 On June 20, millions of Christians gathered together to represent Jesus Christ by marching in the city of Sao Paulo, Brazil. Their goal was to spread the gospel while also advocating for citizens' rights amidst claims of corruption happening in the country.
In recent years, there have been allegations of systemic corruption that reaches to the judicial system, tax administration, public procurement, natural resources, and legislation. 
For instance, "companies operating in Brazil are most likely to encounter corruption at local levels of the judiciary, where local political and economic interests have a heavy influence," according to a report created by the GAN Connect. "The police force is entrenched in corruption, violence and acts with impunity."
The crowd of evangelical Christians began marching after Estavan Hernandez, the President of the march said a prayer. "
We cry out for Brazil, for the families, for the end of corruption, for the afflicted hearts, our country belongs to Jesus Christ," prayed  Herndandes.
The march is an annual themed event where demonstrators represent Jesus Christ. The theme for 2019 was "The Rescuer." It is rooted in the Bible verse 1 Timothy 2:6 that states, "who gave himself (Jesus) a ransom for all people. This has now been witnessed to at the proper time." 
"He rescued us from the empire of darkness and carried us into His mighty light. It is for Him that we march," the organizers explained.
Civilians concluded the march at the Heroes of the Brazilian Expeditionary Force Square where there was a Gospel concert. The concert included 28 Brazilian gospel musicians, singers, and pastors. 
Participants worshiped for 10 hours.