Miles McPherson's Church Training Others In Community Outreach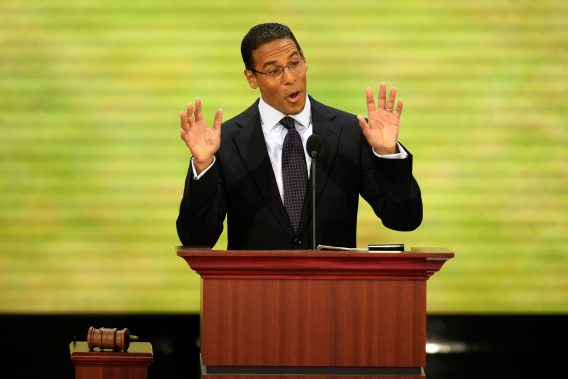 The Rock Church has become well versed in community outreach and wants to help other Christian leaders follow suit with an upcoming conference.
The "Do Something Church Conference" will take place at the Rock Church in San Diego, California from May 16-18. The church has researched and developed ways to improve community outreach and wants to help others do the same.
Miles McPherson, the senior pastor and Founder of the Rock Church explained the goal of the conference.
"The goal of our conference is to guide other churches in the ways, means, and benefits of the 'Do Something' church culture," he said in a statement obtained by Ambo TV.
Some of the topics that people can expect to tackle at the conference are how to build effective prison outreach ministries and how to create outreach events.
Lieutenant Misty Cendrun of the San Diego Police Department is encouraging other community organizations to take part in the event.
"I encourage organizations to sign up for the 'Do Something Church Conference' to learn to be a facilitator, and to impact your city through community projects," Cendrun said. "Any time an organization can get behind a need in the community and bring people to the table, it is a force multiplier. It makes such a big difference and is really meaningful to not only the people involved, but to those it benefits as well."
The church will also honor some local people doing good in the community including Jeff Davis, the El Cajon Chief of Police; Dr. David Miyashiro, the Cajon Valley School District Superintendent; and Bill Wells, El Cajon Mayor.
Last year, Rock Church volunteers participated in more than 260,000 hours of community service projects through outreach events.
Cendrun said that the work of the church has impacted police officers in the community.
"We have more than 1,800 police officers who receive training at our main training facility, including the S.W.A.T team and canine officers.  The work that was done here by the Rock Church and its volunteers, boosts employee morale and makes people feel appreciated.
For more information about the conference, visit https://www.dosomethingchurch.org.
(Photo by Alex Wong/Getty Images)