Kierra Sheard Shares Moving Prayer Of Repentance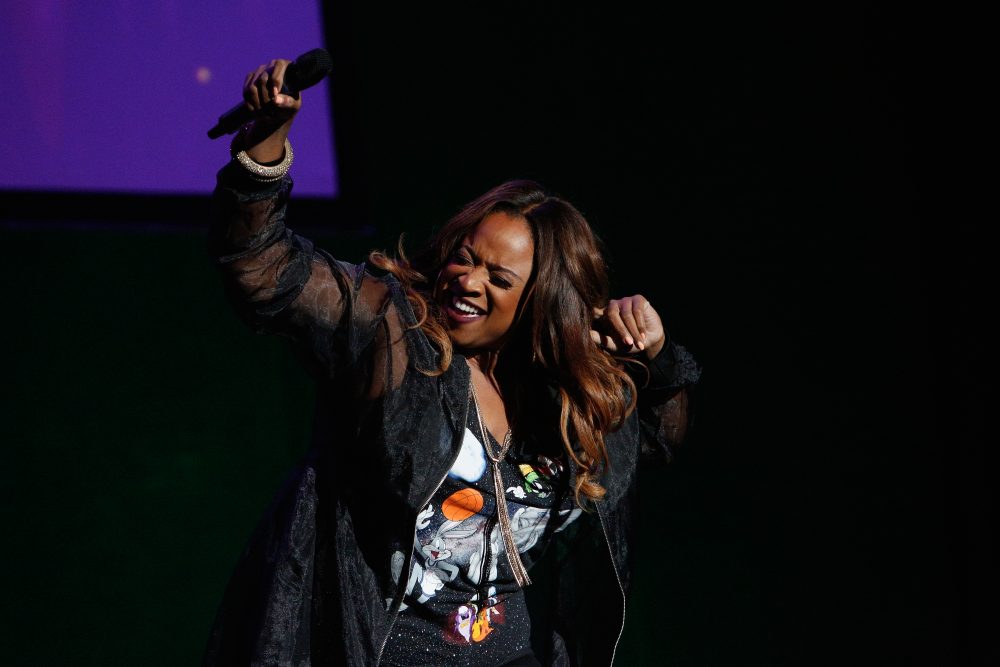 Kierra Sheard is sharing a very relateable prayer of repentance after admitting that she has been cheating on God.
The gospel music singer and entrepreneur began her repentant prayer with a moment of gratitude.
"Thankful that You didn't give up on me at my weakest point," she wrote on Instagram. "I aim to live a life that's pleasing to You because in relationships we like when the other one is a doer and not just a talker. Very often I've talked and talked but I didn't live it."
Kierra decided to publicly recommitt her life to God.
"Today, AGAIN! I'm making a choice to live it because I want to make You happy," she wrote. " I know what it feels like to be cheated. Cheating is a choice."
She asked for God to forgive her and officially quit making excuses.
"I've been guilty of this w/ YOU. Forgive me," she wrote. "I never want to seem overly religious but everyday it's a fight. So, I'm making no more excuses about The Word that comes out naturally."
For Kierra, the daughter of renowned gospel singer Karen Clark Sheard and Bishop J. Drew Sheard, it is important to consume more of the word to fight against her flesh.
"I see why The Word must be in my heart and constantly on my lips; because the mind, body, and soul responds to what you speak. It's all in what we consume daily," she wrote. "I must crucify my flesh daily. So, the struggles that I've overcome I will not revisit."
She asked for supernatural help to overcome the things of the flesh.
"Help me to be mindful and let your Holy Spirit rest in how I love and treat others, on being honest, on how and when I should withdraw from conversations that I shouldn't be in, being strong enough to not put myself in spaces of where I know isn't good for me, etc. At the end of the day, I want to be true," she wrote. "I don't want it to be fake. Let it all be real."
By choosing to make more of an intentional effort to pursue righteousness, Kierra may be positioning herself to receive more access to the kingdom.
"I understand that gifts are easy but some rewards come because of righteousness; and that can be your power to push back darkness, discern, heard prayers, and kingdom access," she wrote. "Peace of mind comes with your way of doing life. I do need your help though! So, Today help me to make you smile, in Jesus' name, Amen! #kierrasdevotion #faith#love #God #journey."
She ended the prayer by sharing scriptures from Romans 6:14 and Romans 8:13 which states, "but if by the Spirit you put to death the deeds of the body, you will live."
(Photo by Lars Niki/Getty Images for Ashley Stewart)