Kierra Sheard Reveas How To Move From Burden To Favor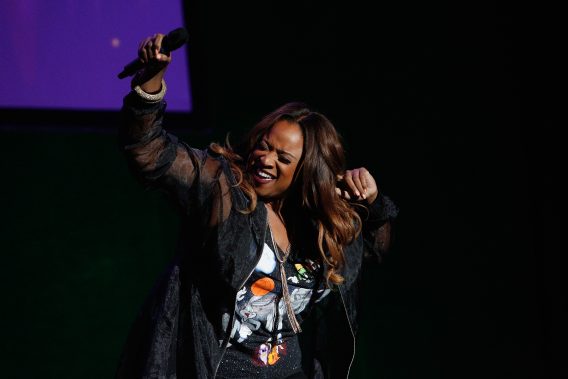 Some people have to work on learning to say no more, but Kierra Sheard is revealing why she has to change her personal approach when turning down opportunities.
The preacher's kid and gospel music powerhouse did some reflecting on Instagram recently. She explained her reason for consistently turning down offers from people.
"Sometimes I'd turndown offers so that some people would never say they gave me something, but God blesses us through people," she wrote. "I've passed up great opportunities, thinking for the other person and carrying the weight of guilt feeling as though I'd be a burden to someone else."
For the singer, it is important to learn how to receive things from people since God often uses them to give us things.
"At some point, we must be able to receive because some things in the future will be handed to us by God's favor," she said. "Or will I always play it safe?"
Safe is not always the best way to approach things, Kierra says. Kierra addressed the feeling of burdening people, which she says may be an idea placed in her heart by the enemy.
"I am not a burden and what's in my heart is never for me to be a burden. The enemy and we, ourselves, will convince us that we aren't worthy of opportunity," she wrote. "We may come from dysfunction and barren land, but it is not who we are. Going forward I'm asking God to give me wisdom to move on it, know what to accept and what not to accept."
Instead of focusing on being a burden, Kierra decided to accept the favor of God.
"I accept your favor on my life and your introductions to places and people I've never been/met. This season is about to be amazing," she wrote. "The dream is to prosper but it's also for those who are with me to prosper as well. #faith#newPlaces #selfReflections #GodsFavor #GodsPlan#KierrasDevotion."
(Photo by Lars Niki/Getty Images for Ashley Stewart)