JonBoy Gets Real About God's Grace After Tatting The Word On Justin Bieber's Face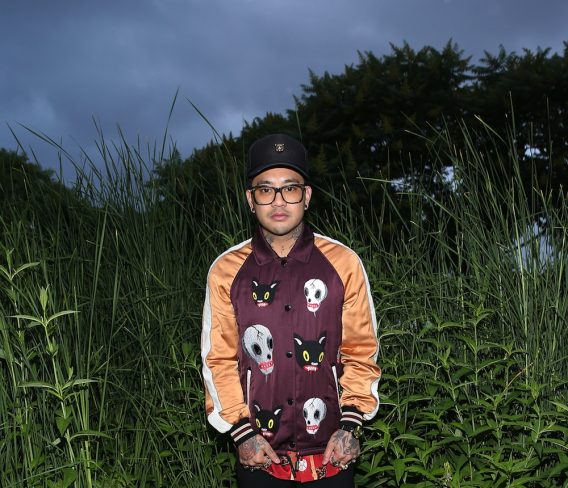 The artist behind Justin Bieber's recent grace tattoo is explaining how his work has kept him going when he didn't feel like living anymore.
Jonathan "JonBoy" Valena posted a picture of his latest work on Bieber. The artist's famous singer friend got the word "grace" tattooed above his eyebrow.
JonBoy did more than show off the work on Instagram. He used the caption on the image as an opportunity to reflect on his faith over the past year.
"2018 was a lot of work for me. Both in tattooing and inner work I thought I would never have to face," he wrote. "So many times wanting to give up asking God to take me home."
It seems the artist is reminded of his purpose for living when he has the opportunity to work on people like Bieber.
"But then I'm reminded what my purpose in this world is through people like you who get tattooed by me and share your life of struggles, anxieties, lost love ones, memories and victories through these little tattoos that have some of the biggest meaning behind them," he said. "Thank you to my clients who have become some of my best friends. I love you all!"
JonBoy ended his message by paraphrasing 2 Corinthians 12:9.
"God's grace is sufficient in our weakness and it is by God's love we are here for 2019," he said.
Other than Bieber, JonBoy's celebrity clients include the singer's model wife Hailey Baldwin, NBA star LeBron James, model Kendall Jenner and rappers Travis Scott and G-Eazy. A former youth pastor hopeful, JonBoy previously spoke about how fulfilling it is to be able to pray for and tattoo people like Bieber.
"When I got to tattoo a cross on Justin Bieber's face, I could sense that he was dealing with such heaviness, and then we got to pray together. It was one of those moments I'll never forget, because it really reminded me why I do what I do, why I'm a tattooer and not a youth pastor," he previously said in a Refinery29 report. "You're sitting there and you're still being a light to people. I get to hear their stories, and I get to share my love."
(Photo by Bennett Raglin/Getty Images for Coach)