John, Lisa Bevere's 4 Sons Begin Ministry For Next Generation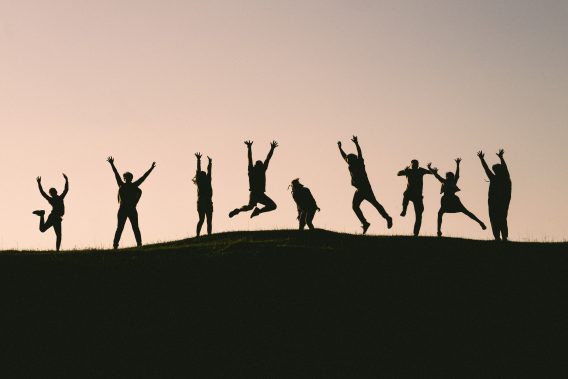 John and Lisa Bevere have built a legacy as evangelists for decades– now it's their sons' turn.
Austin Bevere, Addison Bevere, Alec Bevere and Arden Bevere are the four boys born to bestselling authors John and Lisa. They are launching their own movement called Sons & Daughters.
"Sons & Daughters is a movement created to connect this generation to the adventure, freedom, and purpose found in our creator," a description of the movement states on its website. "Our hope is to make you laugh, cry, ask some hard questions, and ultimately awaken you to the wonder God's placed within you. We're here to connect you with some of our favorite people, resources, practical tools, and causes to see you step into the marvelous wonders of what God has created for your life."
Bevere matriarch Lisa encouraged people to support her sons' new ministry move during its launch last week.
" A bold, unapologetic CALL to sons and daughters of all ages to RISE to the stature of ALL God created them to be. In my Grandmother spirit I see so MUCH MORE in & for this NEXT GENERATION than what I see LIVED OUT," she captioned an Instagram video about the ministry. "It's time we make a COVENANT that CONNECTS us to this God Life and to ONE ANOTHER. It's time to AWAKEN the DAWN."
In an interview with Joy! Magazine over 10 years ago, John and Lisa spoke about how they cultivate their boys' individual gifts.
John called all of the Bevere boys incredible men of God.
"That's one of my favourite qualities about them, their passion for Christ. Addison has a tender heart that is sensitive to God and His direction," he revealed. "He's an amazing communicator who is very respectful to others. Austin is very consistent and organized about his life. He internalized his relationship with God, and it comes out in the way he lives his life."
He went on to describe Alec and Arden.
"Alec is a people person. He's passionate and hilarious," he said. "Arden is so considerate of other people and very tender. As I said, I love that all of my boys love Christ with all of their heart."