Joanna Gaines Shares What Daughter Taught Her About Faith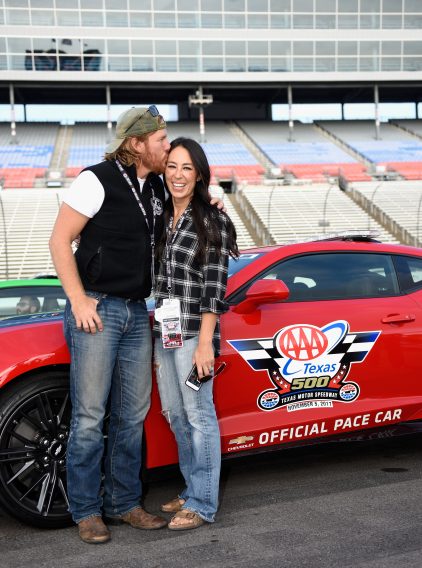 Joanna Gaines is learning a new lesson about faith from her daughter.
The interior decorator and businesswoman who made a name for herself with husband Chip Gaines on their hit HGTV show "Fixer Upper" took to Instagram this week to showcase a picture that their daughter drew on her bathroom sink that said, "Hi God what are you doing?"
Gaines admitted that when she initially saw the message written in sharpie, she wasn't exactly happy.
"Walked into Emmie's bathroom this morning and my heart stopped for a second when I thought she had sharpied all over her vanity," she wrote. "And then I took a moment and really read what she wrote and thought, 'Well that isn't the worst thing to be permanent'. Then I touched it and realized it was erasable."
The mother of five soon realized that the drawing was a reflection of her daughter's faith. Joanna says the message left her feeling inspired.

"I stared at her question and loved the thought of it and that that's how she talks to God. May her faith always stay childlike and may I remember what she seems to already know," she wrote. "That God is the most relational and the most kind, and always near."
Chip and Joanna recently announced that they would be creating a new channel called Magnolia Network network collaboration with Discovery.
Magnolia spokesman John Marsicano told PEOPLE that the team is excited about the new venture.
"We're excited to share that we are currently in the early stages of talking with Discovery about a lifestyle-focused media network for Magnolia," the spokesperson said. "The details surrounding this opportunity remain a work in progress, but together, our hope is to build a different kind of platform for unique, inspiring and family-friendly content."
For more information about Chip and Joanna's Magnolia brand, please click here.
(Photo by Jared C. Tilton/Getty Images)