Jesus Painting Survives 7-Alarm Church Fire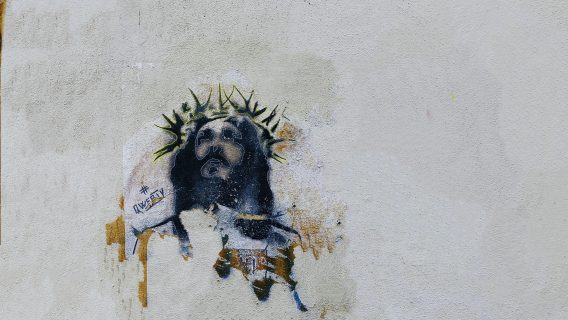 When a seven-alarm fire destroyed the 150-year-old First Baptist Church in Wakefield, Mass one thing was left intact– a painting that depicts an image of Jesus Christ.
Maria Kakalowski, a parishioner of The First Baptist Church, believes the painting was a sign that God was still with the church even if its building was obliterated.
"I'm personally taking it as a sign and a reminder that the Jesus, the Christ that we serve is still alive and even though our church building is gone our church is here and the God we serve is still here,"  Kakalowski said, according to Boston 25 News reports.
A fire tore through the church after lightning struck its spire on Oct. 23, according to Boston 25. The church's pastor Rev. Dr. Norm Bendroth said he saw what looked to be a fireball in the sky when his church was hit.
"I was down about a mile away and I just saw this fireball in the sky. It just went up like a tinderbox," he said. "It's a building built in 1870 and it's balloon-style so once the fire starts you know the whole building just went up quickly."
While a number of churches have offered to open their doors to the displaced church members, people in the congregation are still sorting through their emotions. Amy Burd teaches the Tall Spire Nursery School which is held inside the church and spoke about how she has been coping with the loss of the building.
"You just try and focus on the fact that the building is just a building," Burd said in a Boston Globe report. "The building doesn't hold all the love that happens in there."
The church released an official statement about the fire that was recently shared by the Boston Globe.
"We know that we serve a God who specializes in restoring brokenness and who can bring beauty even from ashes," they wrote. "So we move into the future with trust, hope, and gratitude."