Hillsong South Africa Church Says Attempted Armed Robbery Strengthened Their Resolve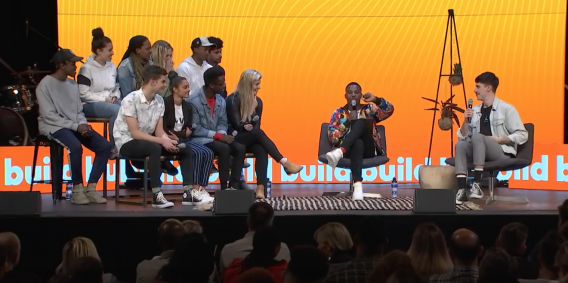 An attempted robbery took place at Hillsong Church in South Africa this week when two armed men entered the place of worship. Instead of letting the unfortunate circumstances deter them from their mission, the church says the incident has only increased its determination to spread the Gospel.
Hillsong South Africa in Century City, Cape Town released an official statement on Instagram Monday which detailed the recent events.
"On Monday morning there was an attempted armed robbery at our Hillsong Church building in Century City, Cape Town. The two perpetrators gained entry by pretending to be delivery men," the church wrote. "There were four staff members in the building at the time, including a security guard, who called the police. No one was hurt."
The church expressed its gratitude for those working on the case.
"We would like to thank the South African Police Service and Century City Security for how they handled the situation, arriving promptly, ensuring the safety of our staff, and securing the building,"  the church wrote. "We are very thankful that everyone is okay
West Cape police sergeant Noloyiso Rwexana made his own statement about the robbery in a News24 report Monday.
"According to information, two suspects, one armed, entered the church and robbed the employees inside the premises of their cellphones," said Sergeant Rwexana.
The church revealed that the perpetrators are still at large and police are investigating the matter. Now, the place of worship is taking necessary steps to increase their security.
"We have significant security measures in place. We are currently also considering additional ways to further ensure the safety of our congregation and staff," the church revealed. "The incident has only served to strengthen our resolve to build a church that will help build this nation, which we love, and which we know God loves deeply too."
(image via screengrab)