Here's Why Tauren Wells Hasn't Quit Ministry Like Some Friends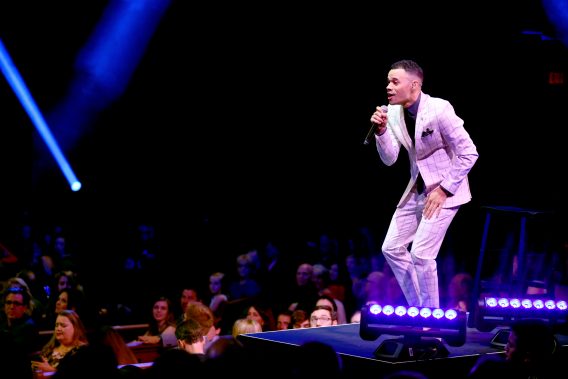 Tauren Wells is revealing what keeps him from quitting ministry.
Wells, the 32-year-old Grammy nominated Christian pop singer who often leads worship at Lakewood Church in Houston, Texas, has also been known to preach a sermon or two. He admits to hearing stories about friends who have stepped away from ministry and recently reflected about what keeps him from doing so.
In a conversation with Pastor Landon MacDonald from Harvest Bible Chapel in Rolling Meadows Campus, Ill, the pair shared their experiences and thoughts on the matter. MacDonald recalled how his fellow pastor and friend walked away from ministry because he let go of his personal relationship with Christ.
Wells could relate.
"I had a friend who went through a similar thing and he said something to me that I will never forget. He said, 'you know Tauren I forgot what an altar feels like,'" Wells said in a Harvest Bible Chapel YouTube video. "I was just like man, 'Lord help me not to look at platforms or stages as platforms, but just to remember that place of altar.' Like in my personal life, in my public life that bringing myself to a place of surrender on a daily basis."
The singer admitted that it is easier to say this than act on it, but said figuring out how to rest in God is important.
"Rest is the ultimate expression of humility because you're saying, 'I'm going to lay this down, I'm going to lay myself down because it's only You that can do anything anyways,'" he said.
When MacDonald asked Wells what God was teaching him, the singer said that he was being given an important message about image.
"He's teaching me a lot particularly concerning image," Wells said. "I thought I could get up on stage and tell people, 'you don't need to be celebrated by thousands because you're loved by one.' Then I'm looking at my real life beyond my image and I'm like man I'm doing a lot to be liked."
To check out Tauren Wells' full interview with Harvest Bible Chapel, click here
(Photo by Jason Davis/Getty Images for KLOVE)