Here's Why Romeo Miller Says It's Important To Hold Onto Faith On Path To Success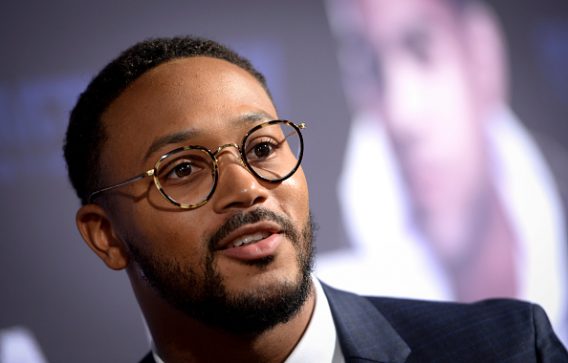 Romeo Miller is no stranger to success after rising to fame as a child star with the help of his rap mogul father Percy "Master P" Miller.
Now, the 29-year-old actor, rapper and television personality is encouraging people to hold on to their faith on their journey to achieve success. He began with some hard truths about the downsides of success.
"The truth about success. While you are chasing your dreams, and making sacrifices, remember that everyone will know your name when you MAKE it, not while you are struggling. So don't expect them to ever feel YOUR pain," he wrote. "Keep fighting. Keep faith. But never let them see you sweat."
The entertainer assured people that with perseverance, people can overcome the trials they may face.
"Perseverance is key! Mark my words, one day they'll look at all of your success and still critique and have negativity towards you (without ever meeting you) because it will now LOOK easy," he wrote. "And that will be the reason you choose to wear a big smile everyday. Not because life is perfect, but because you overcame. God knows."
At the end of his message, Romeo made mention of Psalm 27:1 which states, "The Lord is my light and my salvation; whom shall I fear? The Lord is the stronghold of my life; of whom shall I be afraid?"
Romeo often posts scriptures, inspirational insight and Bible study notes for his social media followers. Earlier this year, he reflected on 2 Timothy 1:7.
"In the Bible it says, God has not given us a spirit of fear and timidity, but of power, love, and self-discipline," he tweeted in April.
Last week, he posted Bible study notes which focused on walking by faith and not by sight.
"You can give, serve, help others etc, but if you aren't truly believing (have faith) then you aren't touching God," the notes posted to Twitter read. "We all have waiting periods but our faith should stay active."
(Photo by Vivien Killilea/Getty Images for Webber Films/ Riveting Entertainment)