Heather Lindsey Explains Ministering Without Theology Background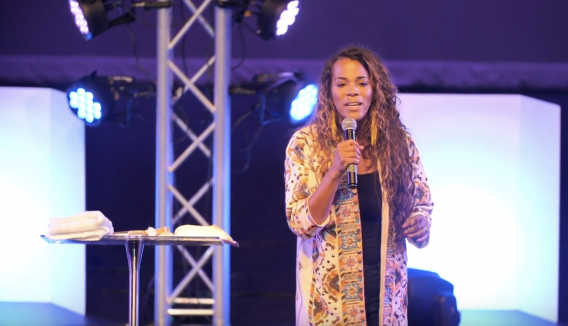 Heather Lindsey and her pastor husband Cornelius both have thriving ministries, yet the wife and mother never got ordained to preach.
In a new Instagram post, Heather admitted that she's gotten questions about who has ordained her to preach before countless people both online and around the globe. She decided to answer the question.
"When I first went into ministry – people would say 'who ordained you? Who do you think you are? Who said you could preach,'" Lindsey recalled. "Let's be clear on this – for most people called into ministry, it's not something that you can make up. Either you're anointed to do it or not. Either you're called or not."
Instead of listening to the voices of people criticizing her qualifications, the leader of the Pinky Promise digital ministry and The Gathering Oasis Church followed where God was leading her.
"I learned quickly that if you're so bound to the sheep's voice, you will never be a confident Shepard (or leader.) I didn't need anybody's qualification to preach when I know that God called me to preach," she revealed. "I won private victories for years before I saw public stages. Every time I step onto a stage, I stand boldly because I didn't send myself, the Holy Spirit sent me."
Although she didn't go to theology school, Heather grew in her calling with the help of the Holy Spirit.

"I went to the school of kneeology where you stay laid out before God on your face and He leads and guides you. He rips anything from you that makes you comfortable and you learn to trust Him with every breath," she wrote. "I was ordained by a man made of dust, but anybody can do that. Just know that when you make steps towards your specific calling, you're going to get resistance."
Still, the resistance could not deter her from fully walking in her ministry anointing.
"That resistance cannot stop you. Use the bricks thrown at you to build a beautiful house," she said. "Stop caring what people say about you and just stay close to the Father. He will complete what He started for you and He will provide for His children."
(Photo: screen shot)