Green Bay Packers' Ty Montgomery Teams Up With Life Church To Help Foster Kids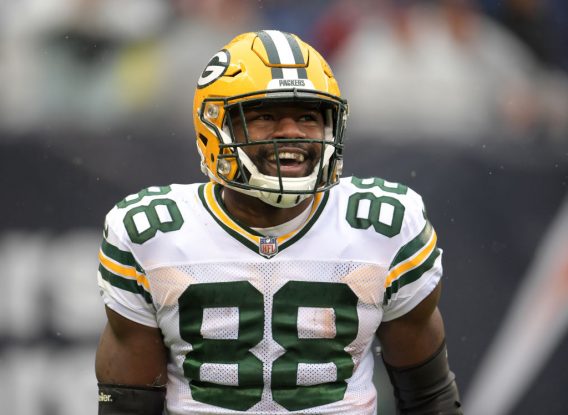 Before Green Bay Packers running back Ty Montgomery began playing for the NFL, he was raised with 17 foster brothers. Now, the 25-year-old is teaming up with Life Church in De Pere, Wis. to help change the lives of other foster kids around the world.
The NFL player is helping the church launch a new program that will help foster children transition into life outside of the system when they age out one day. The 16 week program called Excellerate is gearing up to begin this fall with eight teenagers participating in each class.
Montgomery is a Christian, but more than that he knows a lot about the foster care experience. He often heard stories while growing up with siblings who came from the system.
"I grew up with 17 foster brothers, and so I've seen it firsthand, so I know the effect it has on them and I also know the effect it has on them when someone is there with them going through this process," Montgomery said in a Fox 11 News report. "So essentially we are trying to get these kids to graduate and get into college, teaching them how to be on their own socially, financially, and professionally."
The 16 week program will teach foster kids how to live independently while providing cars, help with finding a job and apartment.
Sonny Hennessy, one of the lead pastors at Life Church, explained the importance of helping foster kids in these areas of their lives.
"Most of the time they don't have a place to live, and many become homeless when they age out the system," he said.
The program is a costly one and will take about $11,000 to sponsor each child in the program. While Montgomery is paying half of the expenses, the church is still in need of volunteers and donations.
For more information about how to help in either area, please visit https://www.excellerateyouth.org/.
(Photo by Stacy Revere/Getty Images)