Gospel Singer Jonathan Nelson Shares Importance Of Spiritual Affirmations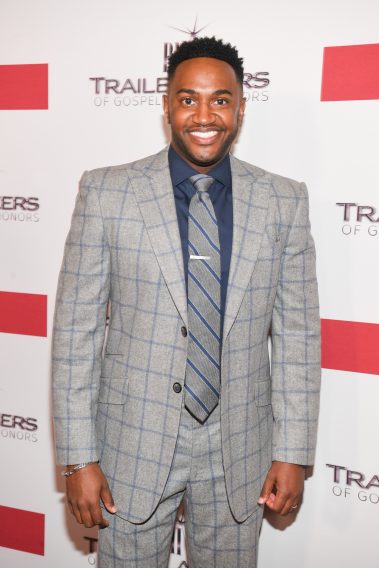 Believers should be making daily affirmations over their lives, according to gospel singer Jonathan Nelson.
Nelson, the singer who released his sixth album Declarations earlier this month recently spoke to Rolling Out about the importance of believers in Jesus Christ speaking spiritual affirmations over their lives.
"If you're a believer, every day you should make a declaration over your life," the singer said. "You should speak positivity over your finances, your family, your health, etcetera."
Even though Nelson makes Christian music, he also thinks non-believers should practice speaking positivity over themselves.
"As a non-believer, you should acclimate your voice to speak positivity," he said. "It's essential."
In his own personal life, Nelson has spoken specific scriptures over his own life and the lives of his family members. He shared scriptures like "Proverbs 18:21: Death and life are in the power of the tongue: and they that love it shall eat the fruit thereof," and 2 Corinthians 4:17, For our light affliction, which is but for a moment, worketh for us a far more exceeding and eternal weight of glory.
Nelson shared that his mother also declares scriptures over her family' life.
"My mother uses this Scripture for declaration. Psalm 46:1-2: God is our refuge and strength, a very present help in trouble," he said. "Therefore will not we fear, though the earth be removed, and though the mountains be carried into the midst of the sea."
Outside of the Bible, Nelson may be declaring that he will receive a Grammy Award one day. At least that's what he is hoping for.
"I would love to win a Grammy. I would love to be a Dove winner," he said. "Declarations is by far one of my best projects I put out so far by the audience response. I have dreams and goals for the album that I want to be accomplished."
(Photo by Paras Griffin/Getty Images for BMI)