Get Out of the Box!: A Challenge to be Creative
by Candice Coates | 12:10 pm, December 30th, 2019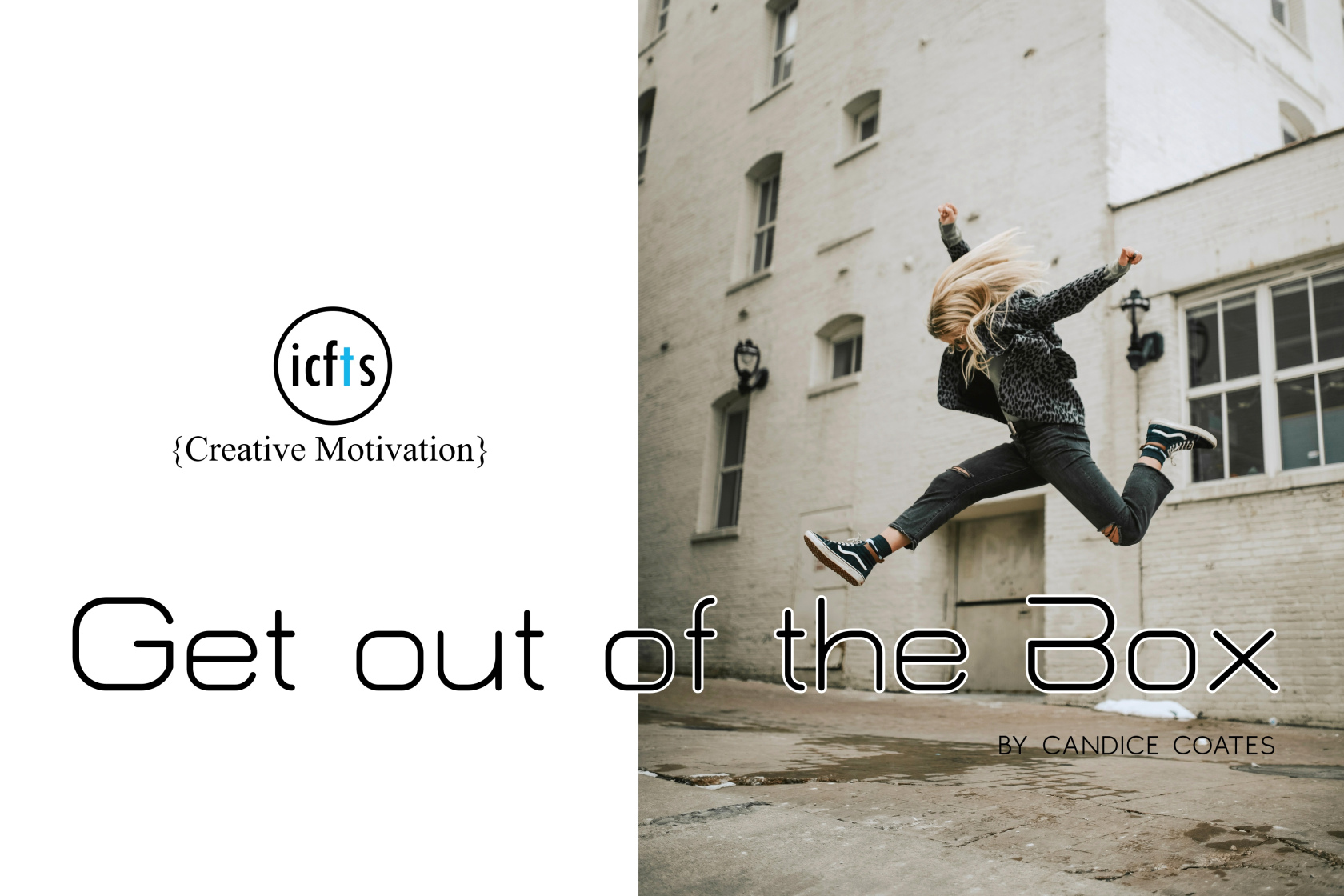 "You'll never think outside the box if you are constantly looking inside someone else's…Sometimes the most incredible imagination sparks from nothing." ~CANDICE COATES
We are all inspired by something or someone. This is the chain of life and it is a good thing. As King Solomon put it, "There is nothing new under the sun." (ECCLESIASTES 1:9)
The beauty of life is that with each passing of generation to generation, what was once 'usual' to the person stepping into eternity, becomes something 'unique' for the person who experiences it for the first time. The old and forgotten becomes new again.
It is a beautiful thing to glean from the creative wisdom of others, but when we no longer allow our own imaginations to spark with new creative fire, because of the shackles of fear which tell us to play it safe, we are doing nothing more than regurgitating ideas.
Our Lord Jesus spoke and created from nothing (HEBREWS 11:3) and in His goodness, He gave us the DNA to do the same.
Creativity takes chances. Imagination seeks that which has not yet been done. Let's begin again to look at what we have to share even while we celebrate what others have brought to the table. Peek within your own untapped CREATIVITY. You will be amazed at what you discover!
~Dream. Imagine. Believe. Do. CONQUER!
–Candice Coates is an author, blogger, and contributor to Ambo TV. To read more from her, follow her blog at www.icameforthesoup.com