DeVon Franklin Shares Tips For Maintaining Peace During Transitional Times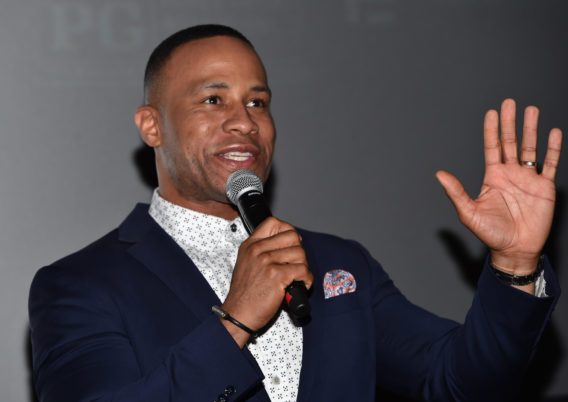 DeVon Franklin is sharing ways to maintain peace during hectic transition periods in life.
This week, Franklin sent an email to people who subscribe to his "Mentor Mail" service. In the message called, "Excellence is your superpower," he broke down four ways that people can live full and peaceful lives during moments where they may not feel sure of their circumstances.
"If you're graduating, starting over in a new job or relationship, or if you're struggling to find your way, you may be asking yourself, 'Where do I go from here,'" he wrote. "It's an important question – we all want to live full and peaceful lives. But how do we do that?"
Franklin's first suggestion is to decide on the life that you want to live.
"The key to achieving the peace that you seek is to vote for the life you feel compelled to have," he wrote. "It's not what your family has voted for you, what your friends have voted for you, but what YOU feel you are supposed to lead."
Instead of trying to fit in with trends or other people, Franklin's second tip was for people to embrace what makes them unique.
"Your difference is your destiny," he wrote. "Do not exchange what makes you different for what makes you common."
The preacher, author and Hollywood producer explained how much peace people will experience when they start to embrace the things that make them different.
"When you vote for your difference you will find more peace than you ever thought was possible," he wrote. "When you have peace it unlocks our collective potential."
According to Franklin, endless possibilities exist when people pursue a spirit of excellence.
"There is no limit to what you can do and what you can become if you allow excellence to be the wind beneath your wings," he wrote.
(Photo by Fernando Leon/Getty Images for 21st Century FOX and and Breakthrough movie)