Cultivating Steadfast Trust
by Candice Coates | 3:13 pm, November 14th, 2019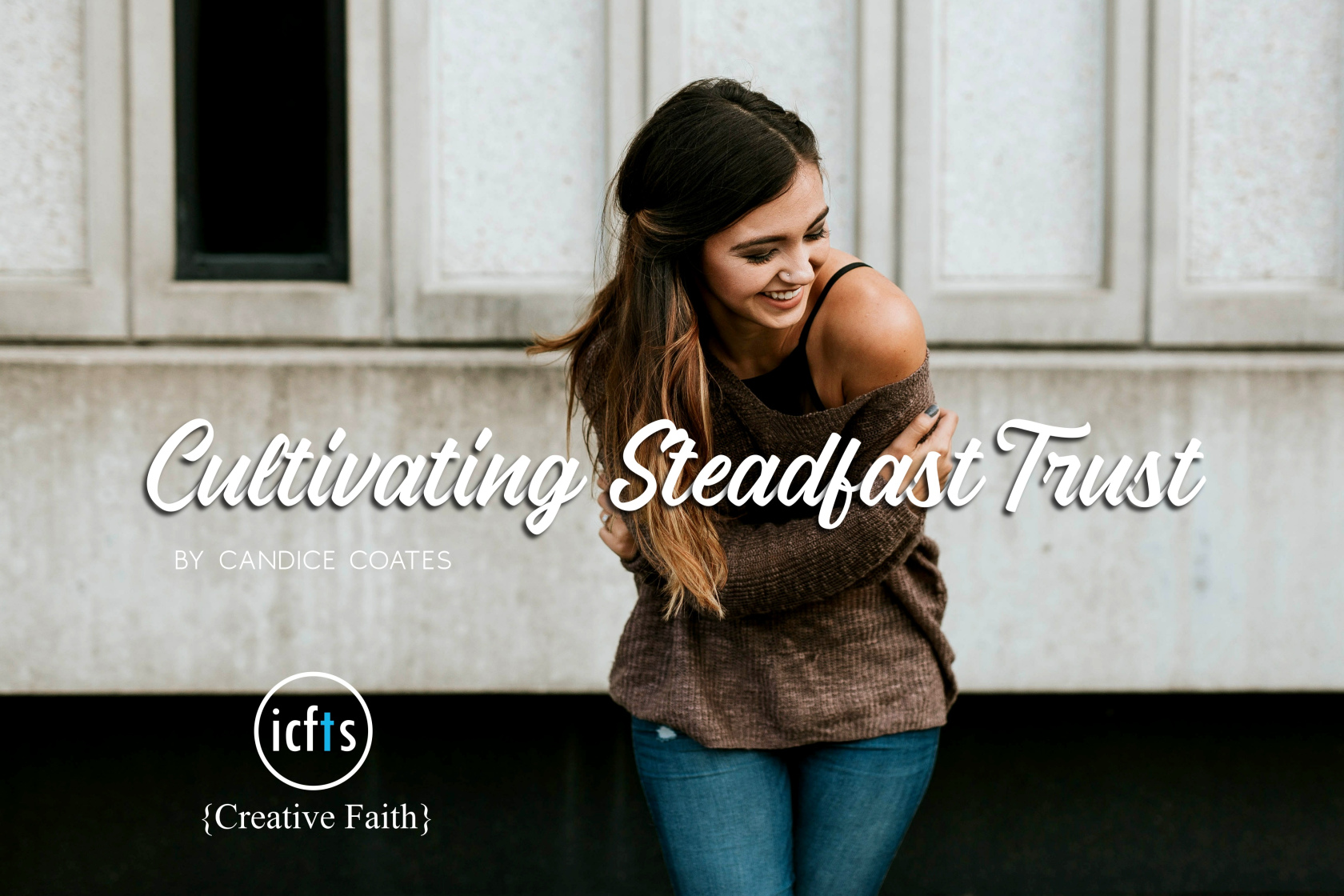 "You will keep him in perfect peace, Whose mind is stayed on You, Because he trusts in You." ~ISAIAH 26:3
Steadfast. The word itself may evoke the feeling of self-effort, that you have to exert some strenuous force in order to accomplish some task or goal. And unfortunately, man has made the things of God, things meant to be freeing, into things that bind with the yoke of self-effort and righteousness.
But the peace that I gain in this word, having steadfast trust, is birthed out of the truth that steadfast trust comes from a mind that is focused on the Lord.
When we love someone, it is no great effort to gaze upon them, to sit in their presence. It is no great thing or effort to bask in their love and devotion and give that in return.
The Lord Jesus invites us to abide in and with Him (JOHN 15). He tells us that He stands at the door of our hearts and wishes to dine with us (REVELATION 3:20).
Just by reading these passages, we can't help but see that the effort is all in His doing and our consent. We consent to His invitation to abide with Him. We consent to His invitation to dine.
CULTIVATING STEADFASTNESS
Our part of being steadfast is all in our showing up. We show up, not just on Sunday the first day of the week, or Saturday, the Sabbath, but every day. And we don't just show up daily, but we show up often during our day, inviting Him in and bringing His presence into everything that we set our hearts to do. We consider Him.
We consider:
His Name: His Name is Holy. His Name is Wonderful. His Name literally is Salvation. His Name is Daddy God, and unlike earthly Fathers, He does not fail (ISAIAH 9:6)
His Character: He is the same yesterday, today, and forevermore. His character is that of victory and perfect sacrificial love and faithfulness. (HEBREWS 13:8)
His Promises: His Word doesn't return void and that which He promises to do He will do because His promises are yes and Amen in Christ Jesus (II COR. 1:20).
When we know these truths of Who He is and see them proven in our own faith-walks, trust is developed and continues to flourish within us. Because of trust, no matter the circumstances, our minds remember and remain focused on His eternal goodness.
And even in those times that we need Him to remind us when doubt rears its ugly head, His grace overcomes on our behalf and He proves Himself anew. Our hearts and minds are set upon Him and peace springs forth, little by little. We are blessed to know and understand that He loves us greatly and that He is on our side.
Steadfast. Our part is to gaze upon Him and be blown away by His goodness time and time again. And in that our trust is cultivated.
~Poiema, Poetry in Motion
–Candice Coates is an author, blogger, and contributor to Ambo TV. This article originally appeared on her website www.icameforthesoup.com.